Listen to Chrissie Hynde's New Solo Track 'You or No One'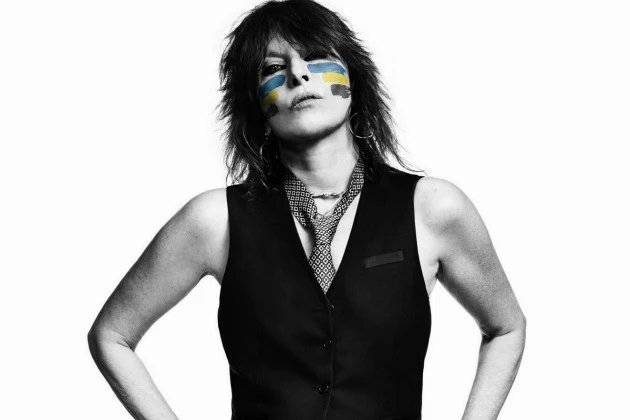 Just a few weeks after unveiling the lead single from her upcoming solo effort 'Stockholm,' Chrissie Hynde has released a new song from the album, due June 10.
Titled 'You or No One,' the track was uploaded on May 7 to Hynde's SoundCloud page, where you can also hear the first single, 'Dark Sunglasses.' Like that song, the new track balances modern, pop-infused production against a guitar-fueled arrangement that backs up a typically strong vocal performance from Hynde, who remains in fine form while delivering one of the more urgently catchy melodies we've heard from her in recent memory. If this had been released during the Pretenders' commercial heyday, it's hard to imagine how it wouldn't have been a hit.
Like the rest of 'Stockholm,' 'You or No One' finds Hynde working with producer and co-writer Bjorn Yttling, who rose to prominence as a member of the Swedish indie pop trio Peter, Bjorn and John. "It's the first album with my name on it, but it's not a solo album," she argued in the press release announcing the record. "In fact, making this album was more of a collaboration than any Pretenders album ever was."
"I always said I didn't want to go solo, but what happened with this is that I was working on the record with these guys in Sweden and they all had other projects," she explained during a recent interview with Louder Than War. "I was saying 'C'mon, let's go on tour. We're a band. We're called the Russian Icons or something. Let's go!' and they were like, 'No!' and I was like 'C'mon you guys!' and they were saying 'We can't, we have got other projects we are working on,' so I was stuck there on my own in the end, and it became a solo album."
Source:
Listen to Chrissie Hynde's New Solo Track 'You or No One'