Former Clash Drummer Topper Headon Makes Peace with His Troubled Past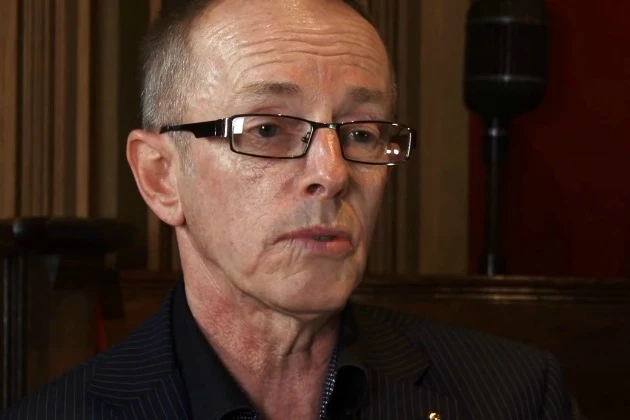 His life took some terribly dark turns after he was fired from the Clash, but drummer Topper Headon has found his way back to the light — and forgiveness for the man who kicked him out of the band.
Headon opened up about his journey in a recent interview with the Independent, recalling how his formidable struggle with substance abuse sent him spiraling from sold-out arenas to working as a cab driver, busking in the subway, and finally subsisting on soup kitchen handouts and living in a homeless shelter. Once a jazz drummer who'd been fired from a gig for not hitting the kit hard enough, he became one of the best-known casualties of the stereotypical hard-living rock 'n' roll lifestyle.
But as he told the Independent, Headon had plenty of chances to clean up his act. After Clash co-founder Joe Strummer booted him from the band, he had a shot at drumming for the Who, and briefly worked on putting together a new group with members of the Pretenders and Bob Dylan's band, with Pete Townshend on board to produce. He then served a short-lived stint in former Clash member Mick Jones' Big Audio Dynamite before a huge royalty windfall sent him spiraling back off the deep end.
After contracting hepatitis C, Headon was forced into his 13th round of rehab, which finally did the trick. "Something happened," he mused when asked why he's managed to stay sober. "I started feeling part of life again. I've been clean ever since."
Headon's life now includes working on behalf of Strummerville, the charity founded in memory of Strummer following his passing in 2002. While some might expect Headon to feel ill will toward his former bandmate, nothing could be further from the truth. "By rights, it should have been me that died," he told the Independent. "Joe wouldn't have sacked me if I hadn't been a raving heroin addict, trashing hotel rooms, throwing up, late for rehearsals. He had no choice…I was in a state. We were kids … It was the best thing that could have happened. We made all that fantastic music and then imploded at the top."
Source:
Former Clash Drummer Topper Headon Makes Peace with His Troubled Past