I'm from the coastal town of Phippsburg, Maine. I moved from the beach to Bangor to pursue radio at The New England School of Communications. You can find me out on the town most weekends DJing at Bangor's best bars and clubs. I love music and playing it nice and loud! When not behind the mic or a pair of turntables, I can be found hiking around in the woods. In addition, I love to bike around the area and take my dog Jojo Dancer for long walks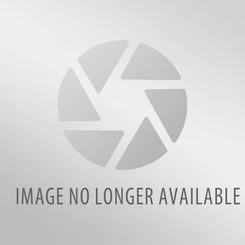 Born and raised in the greater Bangor area. I've always been involved in outdoor activities, there is no place I'd rather be than the beautiful Maine woods! I'm a huge history buff, easily fascinated with antiques and abandoned buildings. This is a reason I spend my Saturday nights with the East Coast Ghost Trackers! Everyone who knows me knows my cats (Sheep and Butter) are my fur children. I'm a talker who loves to meet new, interesting people.
I hail from Brewer, Maine but love to travel and have been to many parts of the US and Europe. A health and fitness enthusiast, I love the outdoors. I walk about 3 miles a day and have for many years. Best friends with my Mom, family is very important to me. At one time a drama major, my passion regrouped into a love of movies and a long time study of film arts. My actual degree is in Interior Design from a school in Boston, where I lived for many years
I love Maine and playing classic rock! I'm the voice you hear while you're working! I love Chinese food, big steaks smothered in onions, Italian food (my Mama's spaghetti & meatballs are to die for), and of course burgers from the grill, which seem to taste so much better "out to camp at Flander's Pond!" I'm a big sports fan and like watching sports on a really big TV! The New England Patriots, Boston Red Sox and the Celtics are my favs. I'm a lover of all animals, and have always selected my pets from the local SPCA. I
Jeff Tuttle is the Digital Managing Editor at Townsquare Media Bangor, managing the online content produced by the staff at the company's five area radio stations: WEZQ 92.9 FM, WWMJ 95.7 FM, WQCB 106.5 FM, WBZN 107.3 FM and WDEA AM 1370.
Follow Me