Eagles Documentary to Premiere at 2013 Sundance Film Festival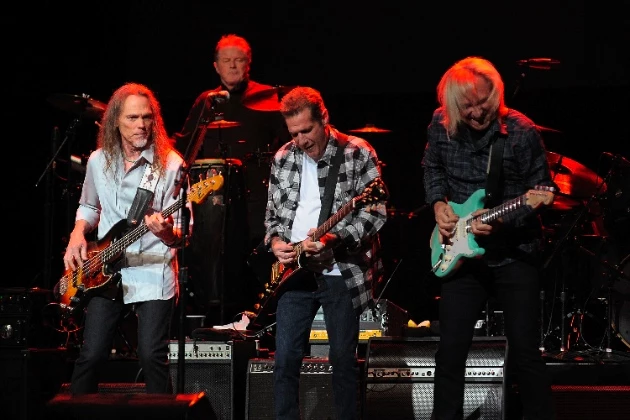 The upcoming Sundance Film Festival will feature the world premiere of 'History of the Eagles, Part 1,' a fully authorized documentary that chronicles the early history of the band. The screening will take place at the Eccles Theater in Park City, Utah on Jan. 19, 2013 at 9:45PM.
The movie, which bears no relation to the 1981 Mel Brooks comedy, 'History of the World, Part 1,' begins with the band's formation in the early '70s and concludes with their breakup in 1980. All former and current band members, and many who were associated with them, were interviewed for the documentary, which was directed by Alison Ellwood and produced by Alex Gibney.
"For the last five years, and intensely this past year, we have been putting together this document of our history with Alex and Alison, who have contributed their incredible talents to help us tell our story," Glenn Frey says via press release. "We're all very pleased with the progress so far, and are excited to see the finished product at Sundance."
Back in March, Frey mentioned the documentary as being part of a two-DVD set. We suspect the second half will focus on their various reunion tours and solo careers, which included such classics as Don Henley's 'Boys of Summer,' Joe Walsh's 'I.L.B.T.' and Glenn Frey's 'Sexy Girl.'
Source:
Eagles Documentary to Premiere at 2013 Sundance Film Festival