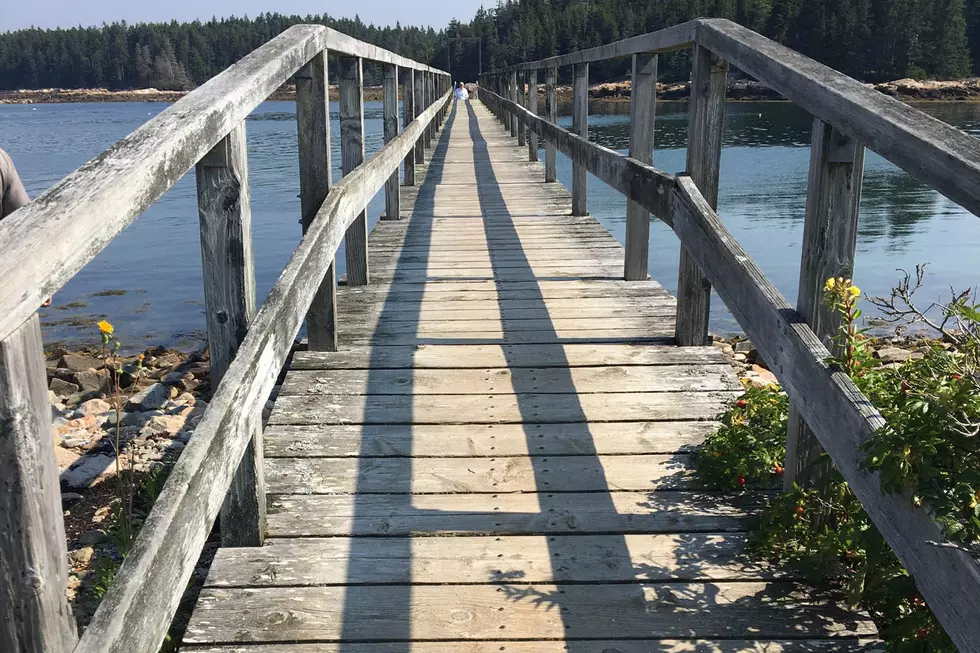 Acadia National Park To Close Frazer Point Pier For Updates
National Park Service
The Frazer Point Pier at the picnic area within the Schoodic Peninsula, part of Acadia National Park, is the perfect place to launch a kayak or a canoe into Winter Harbor and then into Frenchman Bay, and it's in need of some work.
The Frazer Point Pier will temporarily close between Wednesday, July 17th, and then into mid-September.  Workers will use a barge, a crane, scaffolding, and the existing float, to replace the decaying wooden deck.  They will also make the pier more accessible by adding a ramp to it.
The picnic area at Frazer Point, just past the Schoodic Peninsula Campground, contains about 15 shore side picnic areas.  It is easily accessible by the many new hiking and biking trails within the Park.
This project is funded directly through visitor entrance fees to the park and work is being performed by a National Park Service work crew based out of Maryland, according to a press release.
More From WWMJ Ellsworth Maine