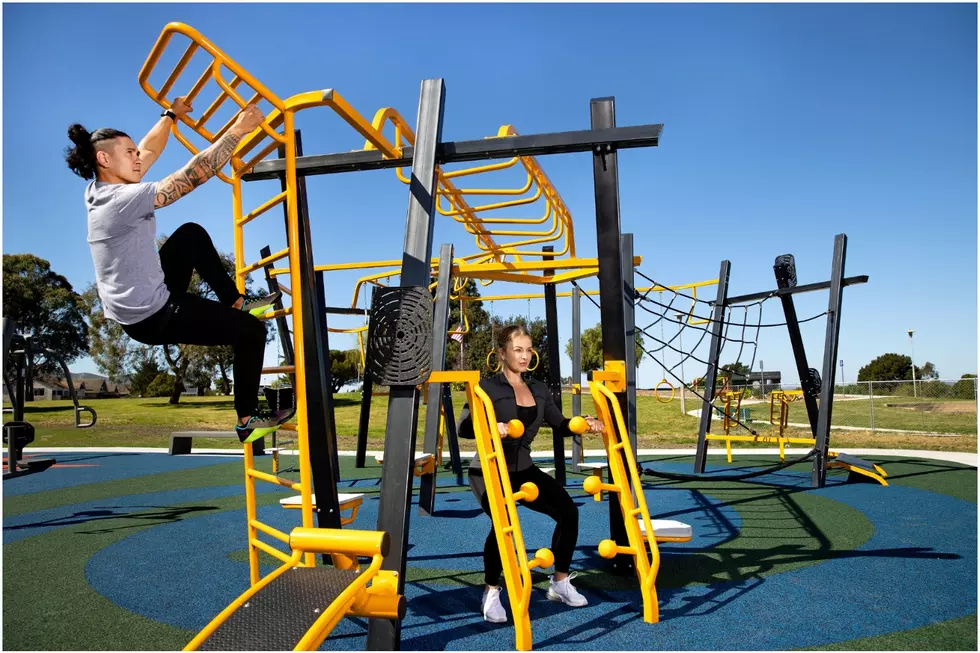 Brewer Riverwalk to Get Outdoor Fitness Park This Summer
Gametime
The Brewer Riverwalk will continue its improvements by adding an outdoor fitness park this summer.
I love walking the Brewer Riverwalk in the summer, with the breeze off the water, the ducks gathering on the stairs, and all the beautiful flowers. It's a comfortable and scenic walk that helps residents stay fit and get in their steps each day. I just read that the city is expanding the walk this summer, to make it even more enjoyable. And now, the city of Brewer is taking those fitness opportunities up a big notch by installing outdoor fitness equipment.
The GameTime Thrive equipment that will be set up at the northernmost end of the walk, at Veterans Park, will include the following stations:
Decline Sit-up Bench
Slam Ball Target
Variable Press
Variable Monkey Bars
Balance Rope
Cardio Step Station
Ball Slam Station
Variable Row Station
Inverted Cargo Climb
Gymnast Rings
Gymnast Bar
Assisted Ring Station
Knee-Lift Dip Station
Lateral Traverse
Variable Overhead Rings
Variable Pull-up Station
Chain Ladder
Dual Chain Pods
Step Up Platforms (12", 18", and 24")
Swedish Ladder
The city is partnering with area gyms, including Adam Clark Fitness and Bangor Brewer Athletic Club, to provide onsite trainers in the days immediately after the equipment is installed. They will offer instruction to anyone who's not sure how to use the equipment safely, and will help people develop effective workout routines. The equipment is designed to appeal to adults and teenagers, and to provide aerobic fitness, muscle development, core strength, and balance and flexibility.
"Many people in our area have been looking for great outdoor recreation spaces, especially since the pandemic hit," said Brewer Mayor Michele Daniels. "This new fitness park will provide a beautiful space on the waterfront for people wanting to have some fun while they exercise."
Brewer's new fitness-focused outdoor gym is being funded by a generous donation from Machias Savings Bank and is expected to be installed and ready-to-use by the 4th of July.
READ ON: See the States Where People Live the Longest
Read on to learn the average life expectancy in each state.
More From WWMJ Ellsworth Maine