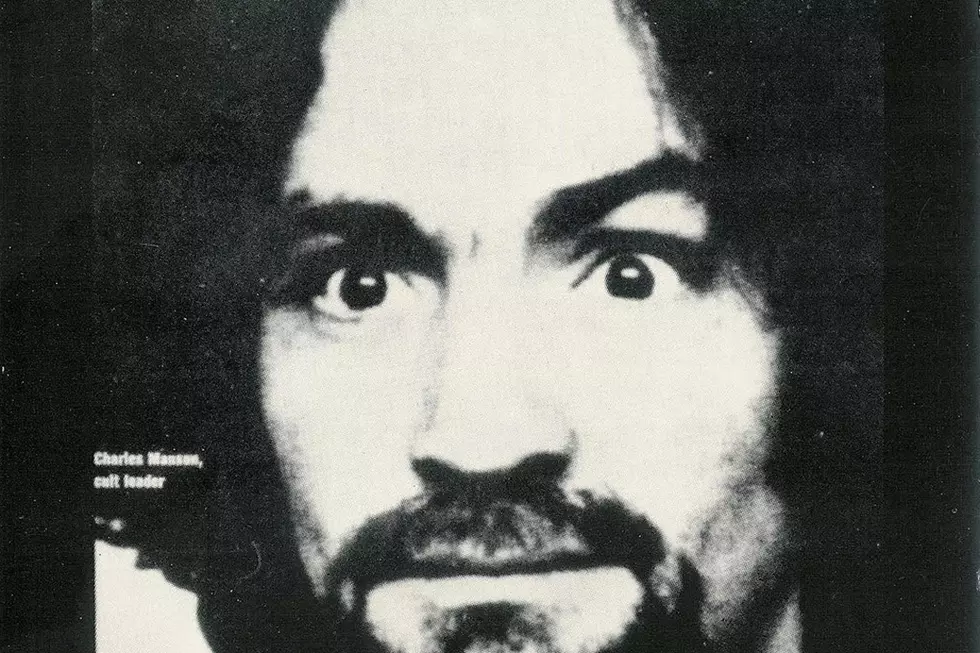 Charles Manson Hospitalized
Awareness Records
Cult leader and convicted murderer Charles Manson, who befriended the Beach Boys and claimed that the Beatles' White Album contained secret messages about an impending race war, has been taken from prison to a California hospital. He is believed to be seriously ill.
The Los Angeles Times has the story, quoting Terry Thornton of the California Department of Corrections and Rehabilitation as saying that Manson is still alive. However, she gave no further information, adding that "We do not disclose inmate movements for safety and security reasons."
Now 82, Manson has been jailed since 1971, after being convicted of organizing the murders of seven people, including actress Sharon Tate, in the summer of 1969. At the trial, he testified that the Beatles' "Helter Skelter" meant that a war between whites and blacks was imminent, and that their sound collage, "Revolution 9," contained references to the biblical book of Revelation.
Manson had originally been sentenced to death, but California's abolishment of the death penalty a year later automatically reduced his sentence to life in prison. He has been denied parole 12 times, with the most recent occurring in 2012, and will not be eligible again until 2027. He made headlines in 2014, when it was learned that he was engaged to Afton Elaine "Star" Burton, a 26-year-old who had been working for years to get him released. However, their marriage license expired three months later, before the service was performed.
Prior to the murders, Manson had been an aspiring songwriter. He gave one of his compositions, "Cease to Exist," to Dennis Wilson of the Beach Boys. Wilson changed the lyrics and released it as "Never Learn Not to Love." It served as the b-side to "Bluebirds Over the Mountain."
Beatles Albums Ranked Worst to Best
More From WWMJ Ellsworth Maine