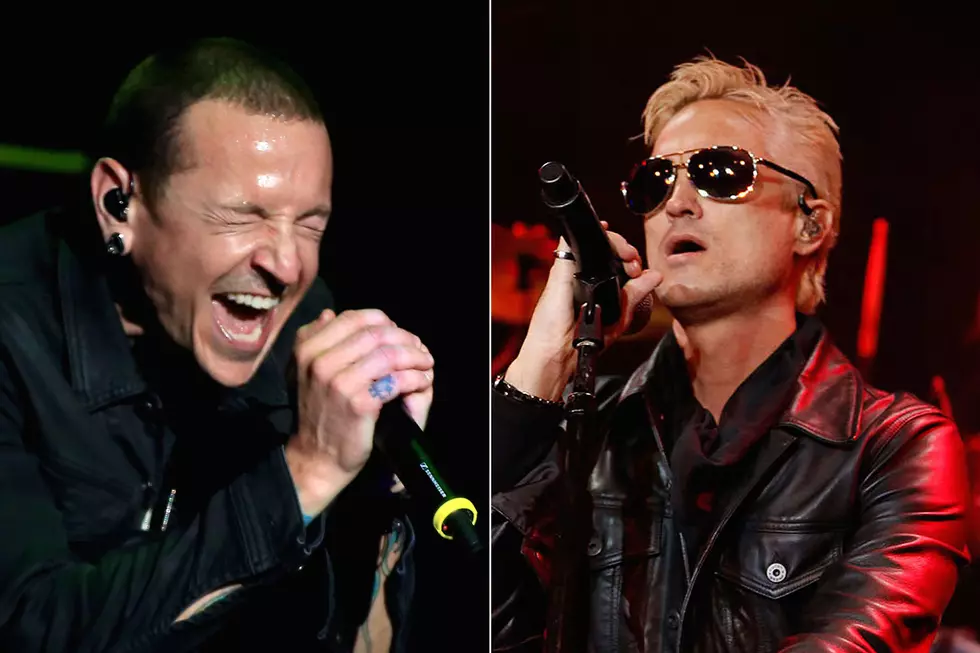 Chester Bennington Saw Jeff Gutt's First Private Stone Temple Pilots Audition
Christopher Polk, Getty Images / Alex Kluft, Loudwire
It seemed like an eternity before Stone Temple Pilots finally ended their painstaking search for a replacement for both of their late singers, Scott Weiland and Chester Bennington. The grunge/alt icons eventually named X Factor finalist Jeff Gutt as their new frontman and, as it turns out, his friendship with Bennington dates back over 15 years and the Linkin Park legend even watched Gutt perform with STP before he was selected.
"I knew Chester. I've known Chester since 2001," Gutt told Yahoo! in a new interview. He explained that at the time, he was in Dry Cell, a band signed by the same man who inked Linkin Park to a record deal. "[Chester] would come to some of our writing sessions and rehearsals; I'd see him in the studios that we were at. When we were recording, they'd be recording there. We just had a good friendship," he went on.
One year prior to making his public debut with Stone Temple Pilots, Gutt performed with the group at a private industry showcase and Bennington was in attendance. "It [was] my first private audition with STP and he called and asked if he could come. He wanted to be there for that first show. So, I put him on my guest list. It was very cool that he could be there for that," Gutt recalled.
Top 25 Hard Rock + Metal Replacement Singers
10 Unforgettable Chester Bennington Moments
More From WWMJ Ellsworth Maine