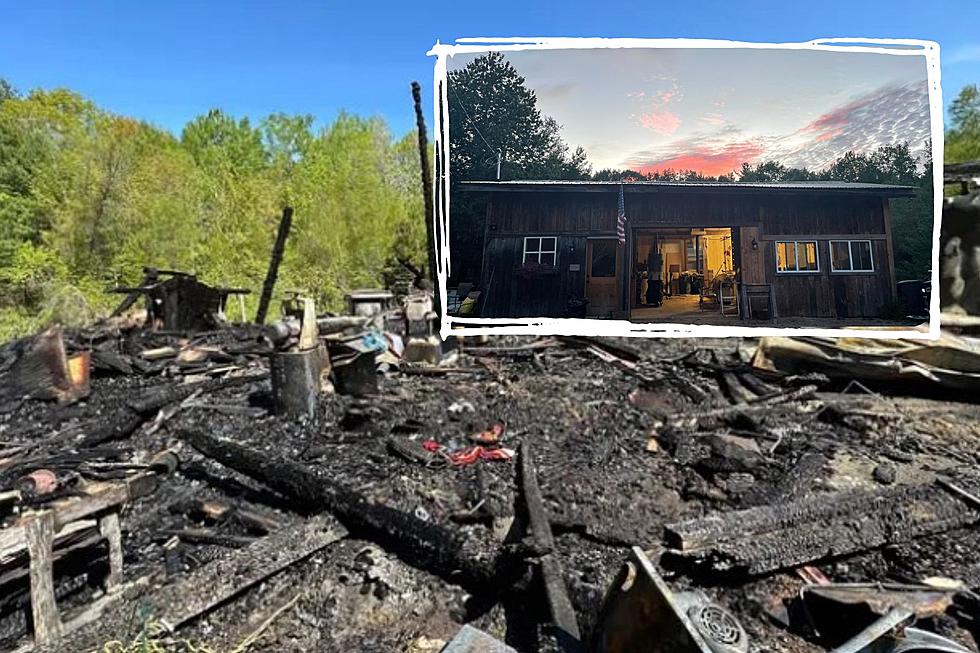 An Old Town Woodworker Has Lost his Woodshop and a Plow to Fire
GoFundMe/Bren's Woodworks via Facebook
A woodworker and furniture maker from Old Town has lost his woodshop, as well as a plow and trailer, to fire.
Where Was the Fire?
It's hard to imagine watching your livelihood go up in flames, but that's what Brenden Gasaway experienced earlier this week when he lost his woodshop in Old Town. According to a Go Fund Me page that's been set up by a close friend, Brenden has only been in the woodworking business for a couple of years, but he has quickly become well-respected for the quality of his products. And all you have to do is check out the pictures on the shop's Facebook page to see that it's true. His bed frames, dressers, and other pieces are really beautiful. But now, the shop that created them is in ruins.
What Was Lost?
In a post on the shop's Facebook page, Brenden says the building went up in flames a little after midnight on Tuesday. The cause is unknown but the devastation is all too real. The building is gone, as is an enclosed haul-behind trailer. Gasaway also lost his plow. What's left behind is just a pile of ashes.
Does the Owner Plan to Rebuild?
The good news is that no one was hurt in the fire. And his friends and family are rallying around him. The write-up of the Go Fund Me page says Brenden is not one to ask for money, but his friends are hoping people will step up and help him as he rebuilds. According to the post on the Bren's Woodworks Facebook page, he definitely plans to do that since he's already talking about when he can complete his outstanding orders.
We wish you well, Brenden, and hope to see your business up and running again soon.
These Are 14 of the Best Towns in Maine, According to Locals
25 Incredibly Bad Parking Jobs in Maine and Massachusetts
More From WWMJ Ellsworth Maine