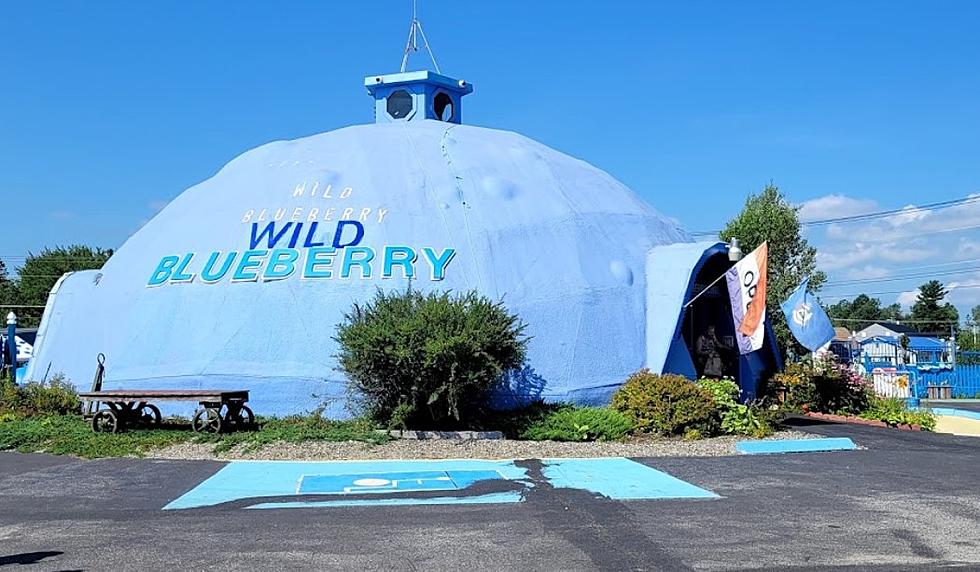 Road Trip Alert: Wild Blueberry Land Opens June 24
Google Maps
Have you heard about this hidden Maine treasure tucked away in Columbia Falls? It makes for a perfect selfie opportunity.
You are guaranteed to have a "Berry Nice Day" if you make the drive this summer.
The blueberry-blue domed food and gift shop at the corner of Routes 1 and 187 South in Columbia Falls, known as Wild Blueberry Land is a truly unique stopping place for tourists, each and every summer season.
One look at the building and you can't help but be intrigued to head inside, or outside for that matter.
They will be opening for the 2023 season, on Saturday, June 24th. They will be open for your visit, Thursday-Monday, from 10 am-3 pm.
You can check out the outdoor mini-golf course, or head inside to shop a variety of blueberry items. Maine is after all, the producer of 99% of all the blueberries in the country, making it the single largest producer of blueberries in the United States, so if you love them, this is the place to visit, when you hit the open road this vacation season.
You will find everything from blueberry butter, syrup, vinegar, honey, scones, pancake mixes, and so much more.
And, be sure to check out the Wild Blueberry Heritage Center!
This is a pretty popular tourist destination for TikTok users as well
For more info, you can call them at 207-483-2583, or check out their website.
These Are the Seven Modern Wonders of Maine
More From WWMJ Ellsworth Maine