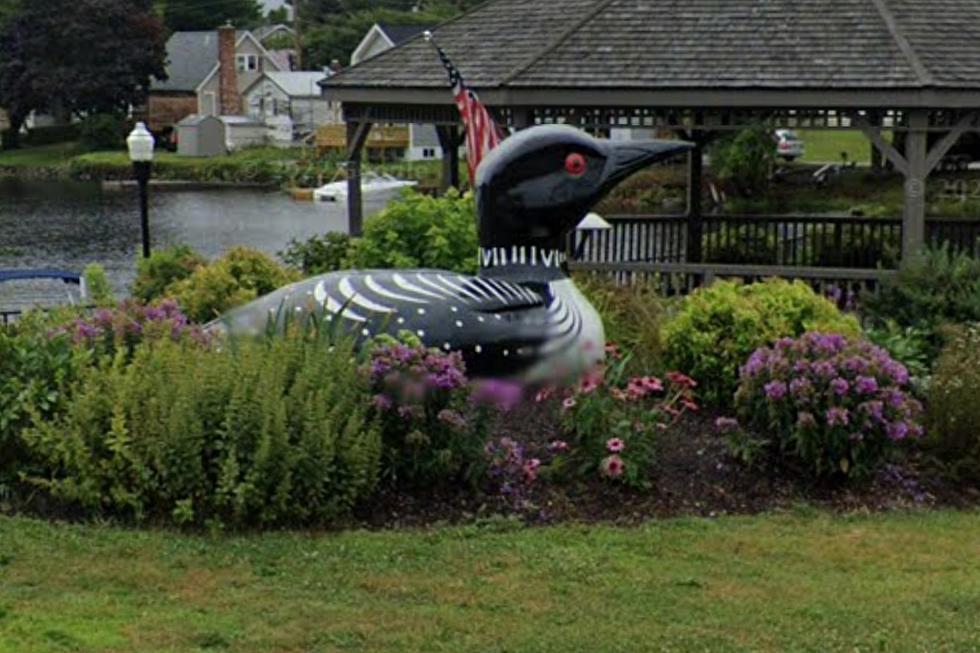 There's a Giant Loon in This Maine Town You'll Want to Get a Picture With
Google Maps
HA, OK, I love this. I am ALL for a good rebrand and photo op, so this is hilarious to me.
The town of Lincoln, Maine, really went big on this one: 12 feet of loon type of big.
This huge dude was added right off of Main Street, which is right next to the lake if you know your way around this town, all the way back in 2016, according to WFVX.
Check out this awesome Facebook photo of the loon from the Town of Lincoln Facebook page:
The purpose of this statue was to help attract tourists to the area and see all the great things there, the news station stated.
Additionally, WFVX noted that the giant loon would ideally bring more attention to the lake life and the numerous lakes in the area.
This kind of reminds me of Freeport, Maine's famous giant "bean boot" at L.L. Bean's main store.
I don't know that I've ever seen a human that can walk by this obnoxious yet home-feeling boot for the first time and not take a photo with it. Don't worry that includes myself when I first moved here, I can make fun of myself!
The giant loon is also 6 feet tall and made of fiberglass, according to the Bangor Daily News, if you were wondering.
And it seems like Lincoln's goal seemed to have worked making the massive animal a destination spot perfect for you to document on Instagram.
And if it keeps panning out the same way the giant L.L. Bean Boot did, I think they will be just fine.
Want to go to Lincoln with me?
2023 Maine Agricultural Fair & Festival Dates
Even though it may not seem it, Maine fair and festival season is just around the corner. According to the
Maine Fairs
website, these are the proposed dates for some of Maine's biggest fairs and festivals. If there is an event that we missed that you believe should be on our list, please let us know by sending us a message through our app.
These Are the Best Restaurants to Grab a Bite in Maine, According to Mainers
Locals helping support local by listing the best places to eat local.
More From WWMJ Ellsworth Maine