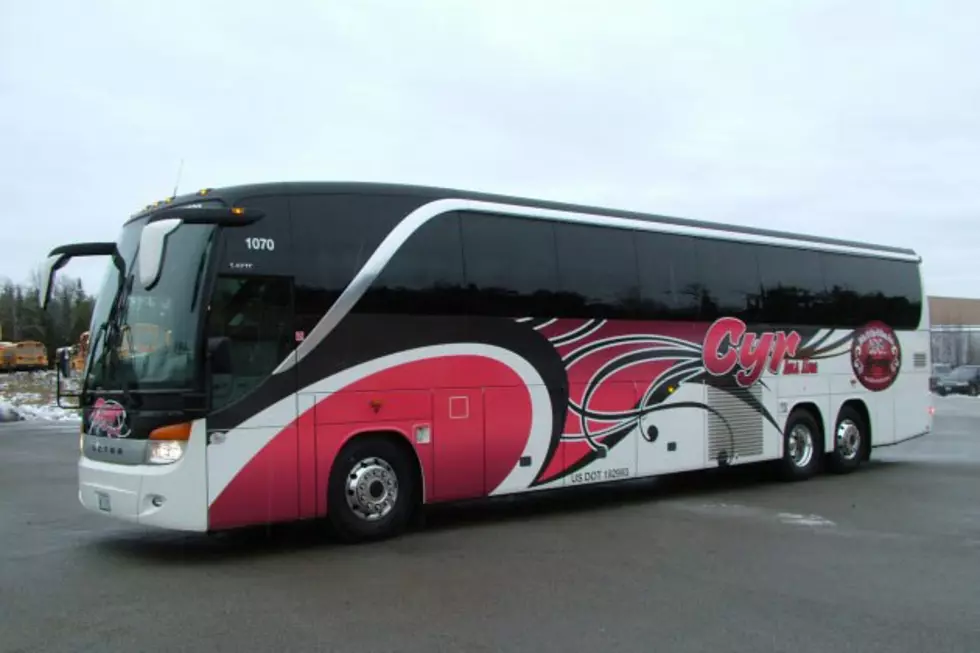 Cyr Northstar Tours — Bangor's Travel Expert
One hundred years ago, John T. Cyr and and his oldest son, Joseph, left their jobs to form John T. Cyr & Sons, a freight-livery business in Old Town. The exact date they started the business has been lost to history, but to do it, they needed a trucking license, which was approved by the Old Town City Council on May 21, 1912.
Joe bought his first new MotorCoach in 1983, and together with his wife Suzanne, the Cyr's began to offer their own tour packages. The company started getting some business from the University of Maine, the coach business started growing, and Joe started buying coaches, one or two per year. In 1984, the Bangor & Aroostook went out of the coach business, so he bought four buses that year—two new and two used. In 1990, Cyr Northstar Tours became a division of John T. Cyr & Sons.
The school bus and charter services have flourished under Joe's guidance, and Cyr Northstar Tours continue to put together their own tour packages.
This year, Cyr Northstar Tours will offer more than 70 tours.