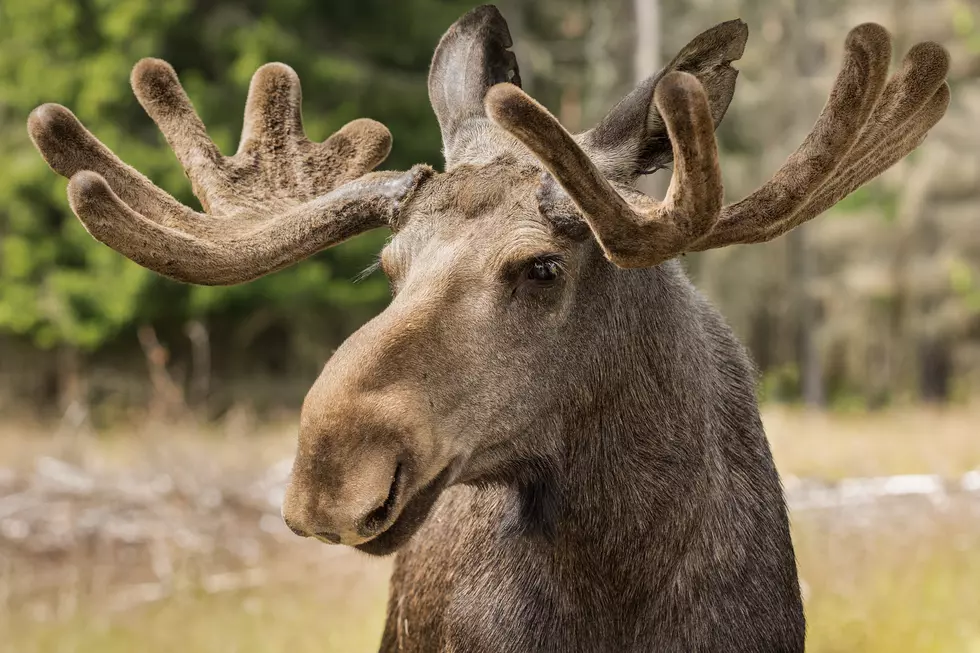 Maine Moose Permit Lottery Drawing Will Be Virtual, Again
Binnerstam, ThinkStock
Once again, the Maine Moose Permit Lottery Drawing will be a virtual event.
A traditional gathering of hopeful hunters will not take place again this year. Last year wildlife officials made a change to how results from the 2020 Maine Moose Permit Lottery were announced. This year, the Maine Department of Inland Fisheries and Wildlife will stick to the same format. The 2021 Moose Lottery will be broadcast online, on June 12, at 1 p.m. All of the results will be posted online by 6 p.m. that day. Below is the live-stream.
Moose lottery applications are still being accepted. Hunters have until, May 13 to apply. Applications are only being accepted online. Once completed, you'll receive a confirmation email indicating that you successfully entered. When filling out the moose lottery application this year, hunters can choose to take part in the Adaptive Unit Hunt. The special hunt helps biologists determine if moose density reduction can break or lessen winter tick impacts to moose in Maine.
To learn more about the Adaptive Unit Moose Hunt, check out our in-depth article.
The 2020 Moose Lottery Drawing was to be held at Sky Lodge in Jackman. The hope is for the venue to host the next drawing, possibly in 2022.
How to Avoid Attracting Bears to Your Yard
10 Most Dangerous Critters in Maine
More From WWMJ Ellsworth Maine