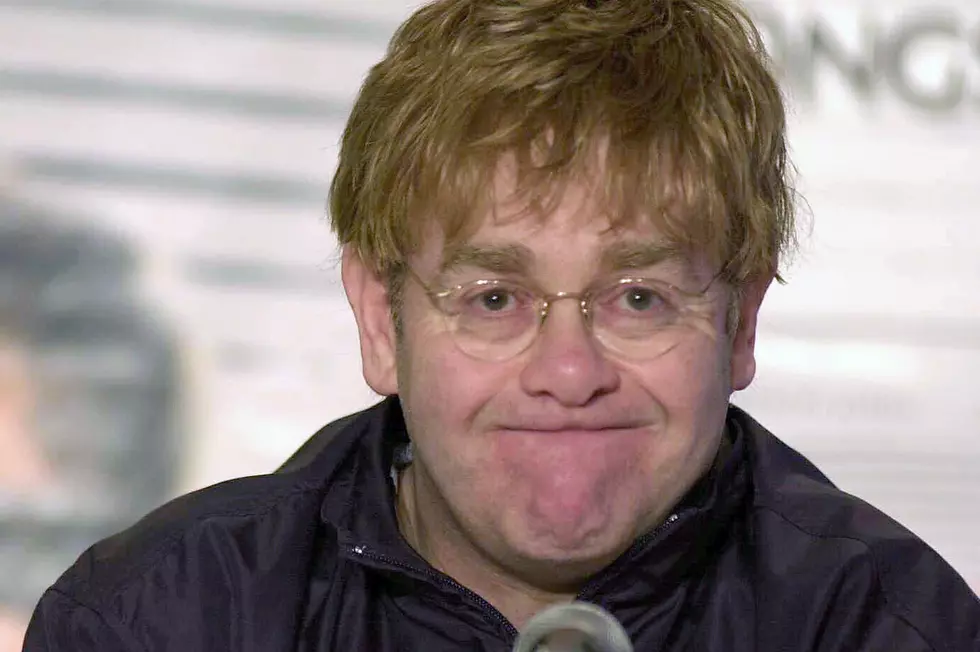 When Elton John Ordered His People to Change the Weather
Susana Gonzalez, Getty Images
A 12th-century myth from English history tells of Canute – a real-life king of England, Denmark and Norway in the previous century – ordering the tide to stop rolling in. He intended to prove that even a monarch's power is limited compared to that of God, although in recent times it's been told as if it were the legend of an insane leader.
In his drug-fueled days, Elton John was known for some outlandish behavior, and one incident is comparable to the Canute story: John once called his record company and demanded that they stop the wind blowing outside his London hotel suite. And whereas there's a positive way to read the 1,000-year-old tale of the King of the North Sea Empire, in his 2019 memoir Me, John admitted there was no excuse for his behavior.
The incident took place after he moved out of his home in 1988 while preparations were made for an auction of his vast collection of clothes, antiques and artworks. "This is obviously the ideal moment to state once and for all that this story is a complete urban myth," John said, "that I was never crazy enough to ask my record company to do something about the weather - that I was simply disturbed by the wind and wanted to change rooms to somewhere quieter. Unfortunately, I can't tell you that, because the story is completely true.
"I absolutely was crazy and deluded enough to ring the international manager of Rocket [Records], Robert Key, and ask him to do something about the wind outside my hotel room. I certainly didn't want to change rooms. It was 11 a.m., I'd been up all night and there were drugs everywhere. The last thing I needed was the hotel staff bustling in to help me move to a different floor."
He recalled complaining to Key, who "gave my request very short shrift. … On the other end of the phone, I heard the muffled sound of Robert, with his hand over the receiver, telling the rest of the office, 'Oh, God, she's finally lost it.'"
The executive turned his attention back to the suffering artist, saying, "Elton, are you fucking insane? Now get off the phone and go back to bed." John didn't note whether or not he did, but he's never again been known to demand a change to the way the universe works just because he's tired.
The Best Song From Every Elton John Album
By conservative estimation, at least 10 of these Elton John LPs are stone-cold classics.
More From WWMJ Ellsworth Maine