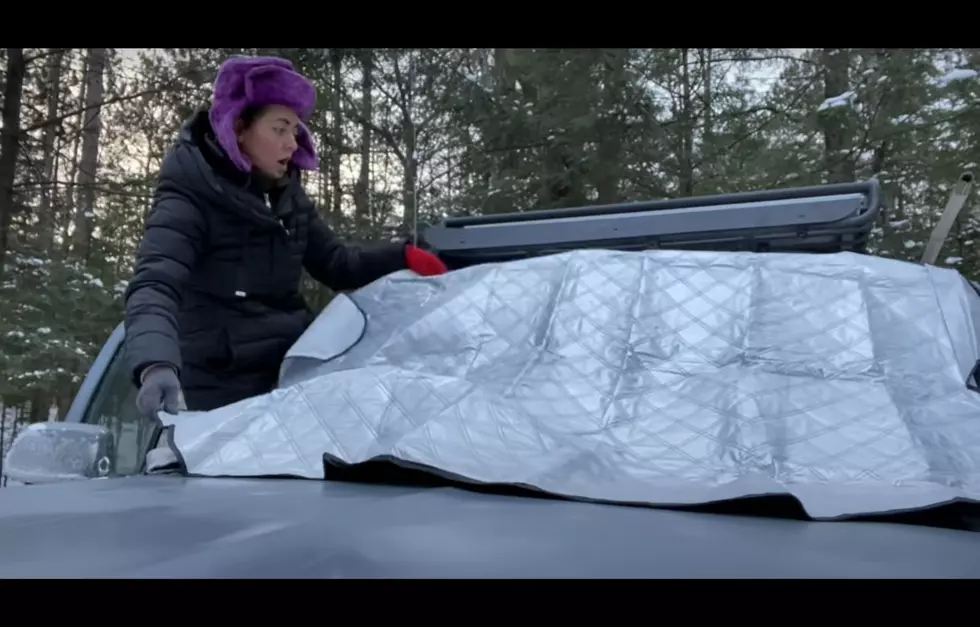 Tiny Living YouTuber Came To Maine Got Some Weed And Everything Froze
Unstoppable Morgan via YouTube
I hopped on YouTube today and discovered Unstoppable Morgan. A gal traveling the country in her Ford Bronco which by itself is quite the undertaking. Even more impressive is that she decided to drive up this way during the winter simply because of the challenge of it.
At the beginning of her latest upload, she starts out in New Hampshire. In her previous upload, you can get more details on her adventures in the White Mountains.
Poor gal started off her day with all her power supplies frozen and some unintentional iced coffee. So she decided to pack up and head to Maine.
Upon arrival, she hit up SeaWeed Co. and then continued to deal with everything being frozen. You'll see she travels with her three fur babies and they seem to love the snow and the cold.
While I could personally never do the tiny living thing, her set up in the Bronco is quite impressive. Girlfriend knows what she's doing, and isn't going to let some cold weather keep her from her adventures living up to her channel name of 'Unstoppable'.
Thanks for stopping by, Morgan! We hope to see you up here again soon. Maybe when it's a touch warmer.
Enter your number to get our free mobile app
10 Essential Items to Survive a Maine Winter
More From WWMJ Ellsworth Maine