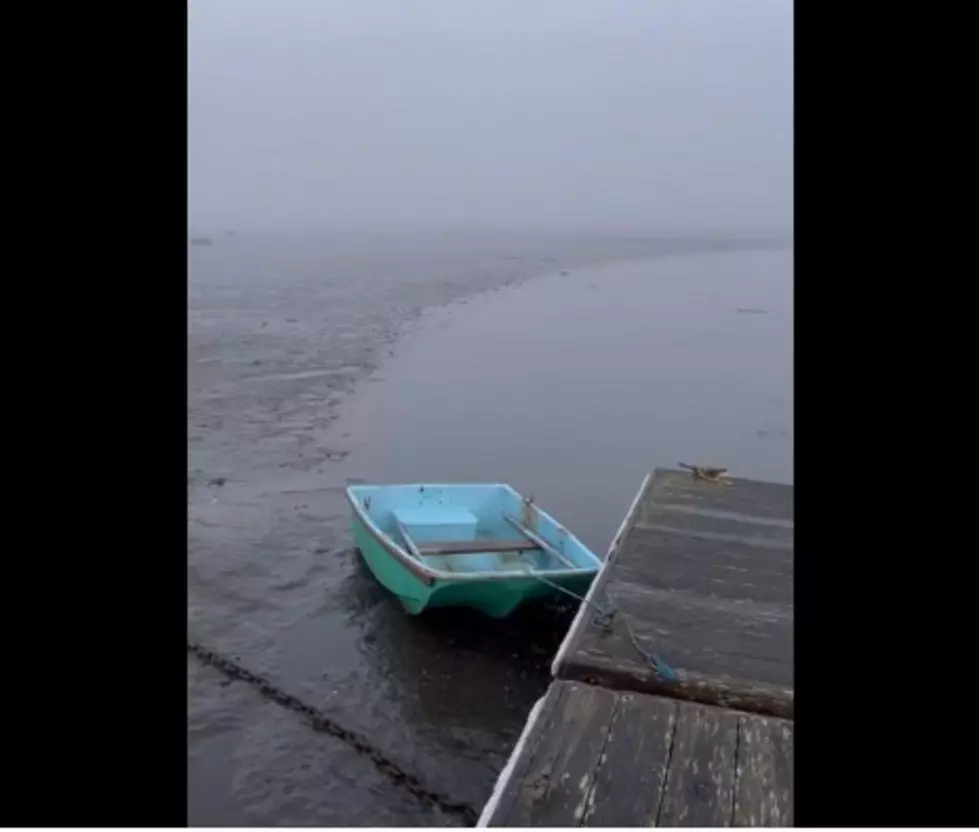 A Mainer Found Something Interesting While Fishing
Real Mainer Reddit Video
Now that's some good eatin'!
A guy on Reddit who goes by the name "Real Mainer" posted a video of an unusual item he came across while fishing off a small pier here in Maine. There lying in the water at low tide was a Samsung Galaxy smartphone, clearly the result of some unfortunate person's mistake.
It has happened to all of us at one time or another, and I will be the first to tell you that I have misplaced my phone a million times. I left one in an Uber once, lost one in a cab, and my personal favorite, dropped one in the urinal of the men's room years ago at the Sea Dog. Good times!
Supposedly, some of these phones are waterproof, but as it turns out Real Mainer didn't find an SD card in the phone, so the mystery continues.
As always, there were some amusing comments on the thread from other Reddit users:
agitated_squirrel3
I bet that'd be good with rice
Sufficient-Ad-1662
Saltwater definitely fried
Nightfire5
Don't think the salt water can be too good for the insides. Rusts and corrodes faster than regular water I believe.
ZzzZzzZzz1978
You have to throw the females back though, right?
DrMcMeow
it's clearly notched, back to the bottom she goes.
middwayer8Y
You got a permit for that?
bastets_yarn
Nice to see people catching the invasive species
Antnee83
I like the smell of low tide. Tell me I'm not alone
ninjasays
you like the smell of egg farts?
Antnee83
I think it's a little different. IDK, it smells like "life" to me.
RitaPoole56
Smells like "home" to me
AK47-603
It still works after all those years.
SavesNine9
Too small. Throw it back
DooDooCat
Some dude probably tossed it so his girlfriend wouldn't be able to scrutinize it when he got home
RealMainer
I checked it for an SD card but the slot was empty. So disappointing!
DooDooCat
Dude was smart. Tossed it separate. Probably his burner phone
27 Responses You'll Get if You Ask a Mainer "Where is Good Fishing Spot?"
It is safe to say that Mainers are some of the most secretive individuals when it comes to fishing. Here are some responses when asked where is a good place to go fishing in Maine.
More From WWMJ Ellsworth Maine