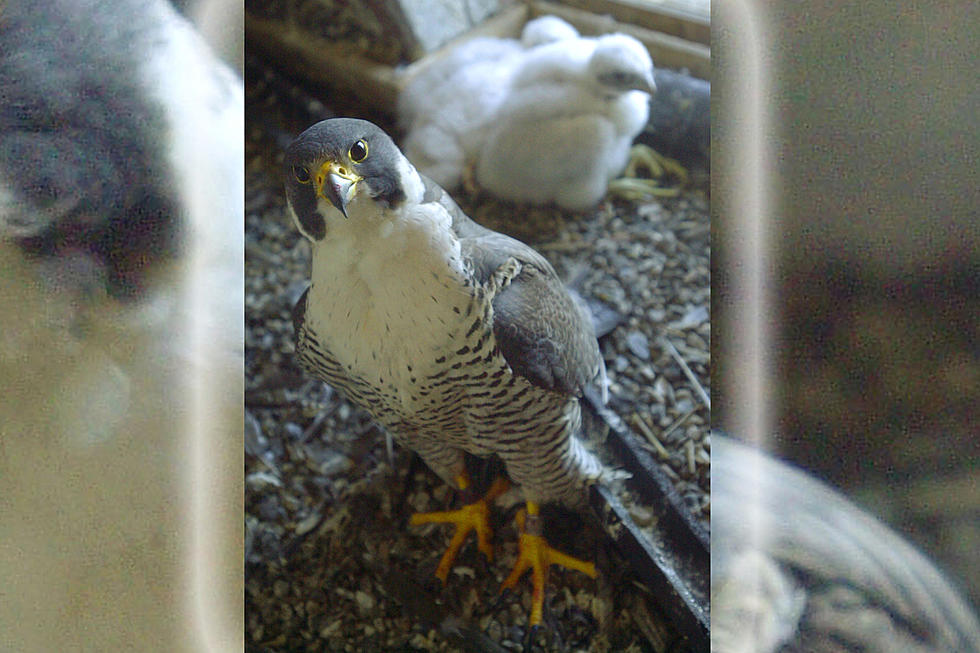 Acadia National Park Trails Close Due To Nesting Peregrine Falcons
Getty Images
The birds are once again getting ready to nest within certain areas of Acadia National Park and they soon will be defending their young and their territory.
Officials with Acadia National Park have informed us that beginning today, the Jordan Cliffs Trail, Precipice Trail, and a portion of the Orange & Black Path will close to public entry until further notice, as peregrine falcons engage in courtship and will soon raise their young and protect them by dive-bombing any pending threat.
According to a press release, "The National Park Service has closed the cliffs and associated trails to public entry to protect the peregrine falcons from inadvertent disturbance or harassment during the nesting period."
Human intervention has been known to make adult falcons abandon their nests, leaving their babies behind to starve to death.
As you may know, peregrine falcons can grow as big as 3.5 pounds and could have a wingspan of up to 20 inches.  You wouldn't want to irritate one anyway, so stay out of their areas.
"Peregrine falcon reintroduction is one of Acadia's major conservation success stories," said Bik Wheeler, a park wildlife biologist. "Allowing these iconic birds to breed undisturbed underscores our commitment to protecting ecological integrity." 
Watch for signs at the trail heads and junctions within Acadia National Park that indicate where the public is not allowed.  Entering these areas is a federal offense.
On another note, loons will soon be returning to our lakes and ponds to eventually nest as well. Please make sure that you take extra precautions to protect our nesting loons while you may be hiking, kayaking, out with children or walking the dog.
10 Things That Every Mainer Has Out To Camp
Here's 10 Things That A Real Mainer Would Have
Can The Average Person Outrun These Maine Creatures?
More From WWMJ Ellsworth Maine