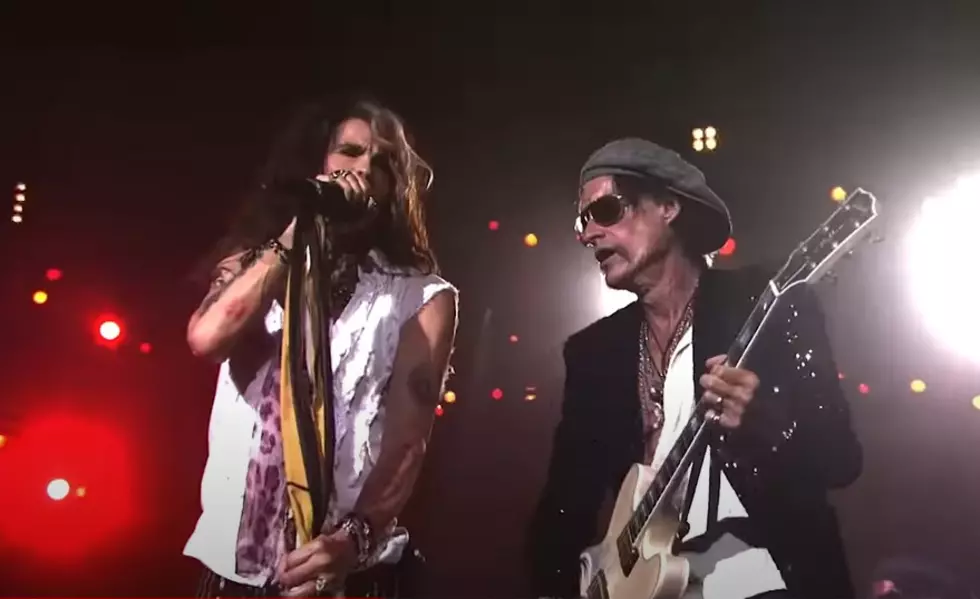 Aerosmith Gives A Sneak Peek Of Their Bangor Show On Sunday
Aerosmith YouTube
The band gets "Back In The Saddle" again this Sunday at Maine Savings Amphitheatre!
It goes without saying that just about everyone is pretty psyched up for Labor Day Weekend, especially since there is a monster show coming to the Bangor Waterfront, this Sunday at Maine Savings Amphitheatre.
The legendary Aerosmith hits Bangor for a night of Rock n' Roll, that has whipped the area into a fenzy of anticipation.
Last week, the band posted an inside look at what you can expect to hear on Sunday night.
In the photo, there are two lists "Focus" and "Suggestions" This means one list are songs that will definitely be on the set list, and the other is a list of potential tunes that could be surprises
Some of the selections on both pictures would be a welcome addition to the concert!
Focus:
Love In An Elevator
Dude Looks Like A Lady
Dream On
Sweet Emotion
Walk This Way
Suggestions:
What It Takes
Janie's Got A Gun
Angels
Chip Away At The Stone
A few weeks back, Steven Tyler put up a picture with the caption "NOT TO TOOT MY OWN HORN… GET READY TO BE BLOWN AWAY!!! SEE YOU REAL SOON BANGOR" So it seems like the band is just as excited as all of us are for Sunday to get here!
On the Aerosmith YouTube page, they have uploaded some classic concerts to wet your whistle for the show this weekend.
Rock and Pop Shows of the Bangor Waterfront
Bangor has seen many popular acts come to play the waterfront throughout the years. Here's a list of what fans have gotten to enjoy in the Queen City.
More From WWMJ Ellsworth Maine