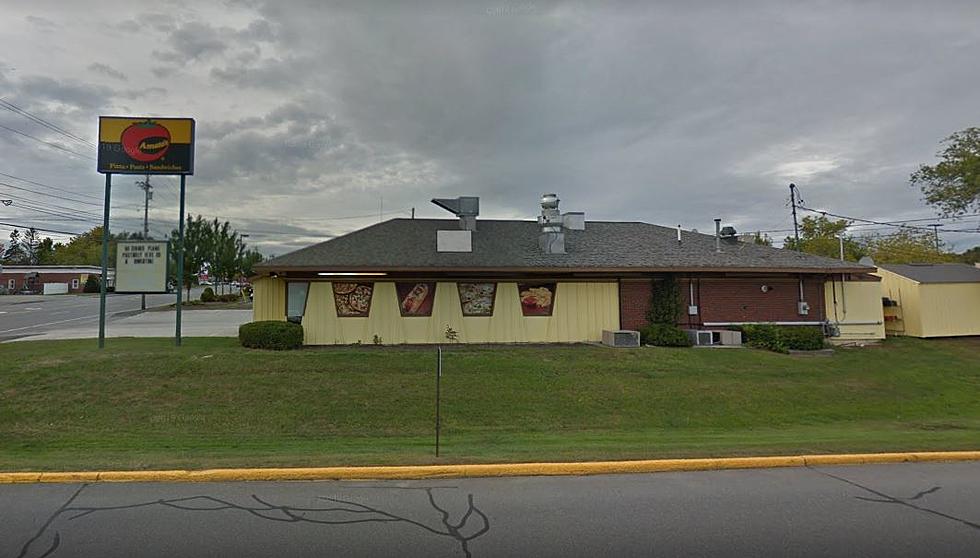 Amato's On Broadway In Bangor To Close For Good This Weekend
Google Maps
A well-known place on one of the busiest roads in Bangor looks to be turning off the ovens for good.
On a day when a major Maine energy company announced the purchase of another popular eatery in the same area, the Bangor Amato's at 657 Broadway in Bangor also announced yesterday via Facebook that this Saturday, July 3rd, will be the last day for the sandwich and pizza restaurant.
The pizza, pasta and sandwich restaurant on Broadway had also posted numerous times earlier this week that they had staffing issues and were having a hard time finding people to work, including this Thursday, July 1st, when they will close at 2 p.m. because of it.
Recently, the Amato's within G&M Family Market in Holden also publicized via Facebook that they were experiencing staffing issues as well, with the sign on the marquee out front beside Route 1A in Holden stating that help is wanted at that location.
Yesterday was a big day when it came to pizza in Bangor, as RH Foster energy announced the purchase of Tri-City Pizza at the corner of Center Street and Broadway, approximately a half a mile up the road from Amato's.  The iconic Tri-City Pizza is a lot of people's "go to" place when it comes to pizza in Bangor and beyond.
Besides in both Bangor and Holden, there are various other Amato's locations across Maine according to the chain's website, such as a seasonal food truck in Rockland, and restaurants in Waterville, Augusta, Manchester, Bath, Falmouth, Norway, Lewiston, Auburn, Biddeford, Kennebunk, Kittery, and also nine locations in the greater Portland area.
25 Essential Things To Do and See In Bangor Maine
Must see and must do list of all the places locals and tourists alike should visit in the Queen City.
14 Times Jeopardy! Mentioned Bangor, Maine
Bangor, Maine has been the subject of many Jeopardy! questions throughout the show's history. Here are 14 times our beloved city was mentioned on the beloved game show.
More From WWMJ Ellsworth Maine