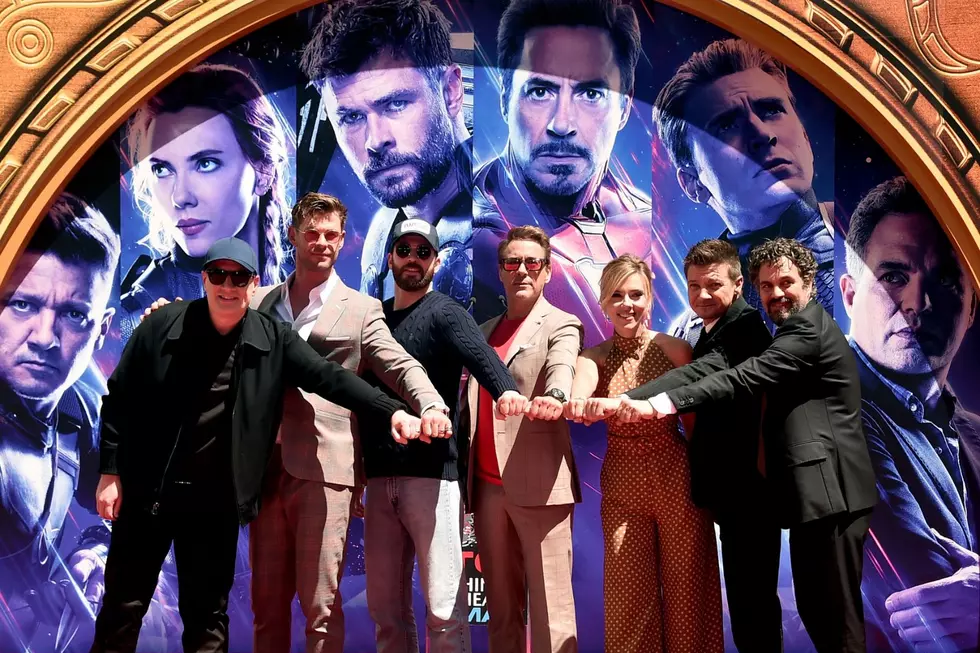 From Robert Downey Jr. to Paul Rudd: 11 Times the 'Avengers' Stars Visited New England
Alberto E. Rodriguez via Getty Images
Obviously, we see many stars come to New England. I mean, New England has some gorgeous scenery and so many things to do. It seems that whether they are on vacation or working on another film, stars from Marvel's "Avengers" keep popping up around New England.
In 2022, the one and only Iron Man and one of the Spider-Man actors visited Massachusetts. Of course, I am talking about Robert Downey Jr and Tom Holland.
Robert Downey Jr was spotted touring Massachusetts Institute of Technology (MIT) and parts of Boston and Cambridge on a bike.
What's even cooler about him visiting MIT, is that his character in the Marvel Cinematic Universe (MCU), Iron Man aka Tony Stark, actually attended the school.
Tom Holland, who plays Spider-Man, was also spotted in Massachusetts last year.
Holland was seen walking with his girlfriend, actress Zendaya, who also is in the newer Spider-Man movies. Zendaya was seen walking with her dog on Newbury street and later spotted with Holland, while she was in Boston filming for a new movie.
Speaking about new movies, "Ant-Man and the Wasp: Quantumania," the third Ant-Man movie, is coming out in some theaters starting on Thursday, February 16th.
People's 2021 "Sexiest Man Alive" Paul Rudd, who plays Ant-Man, is yet another celebrity that was spotted in New England.
In 2017, Rudd, being the amazing human he is, went around the United States to visit some schools where children in need do not have access to healthy meals or good medical care for Red Nose Day.
One of the stops that Rudd made was actually in Maine. According to Hello Giggles, Rudd visited a school in Waterville, Maine.
Robert Downey Jr, Tom Holland, and Paul Rudd are only some of the "Avengers" stars that have been spotted in New England.
11 Times the Avengers Stars Visited New England
From Robert Downey Jr to Paul Rudd, the stars of the Marvel movies have made trips to New England. Take a look at who stopped in to visit.
26 Celebrities Spotted in New Hampshire and Massachusetts
More From WWMJ Ellsworth Maine