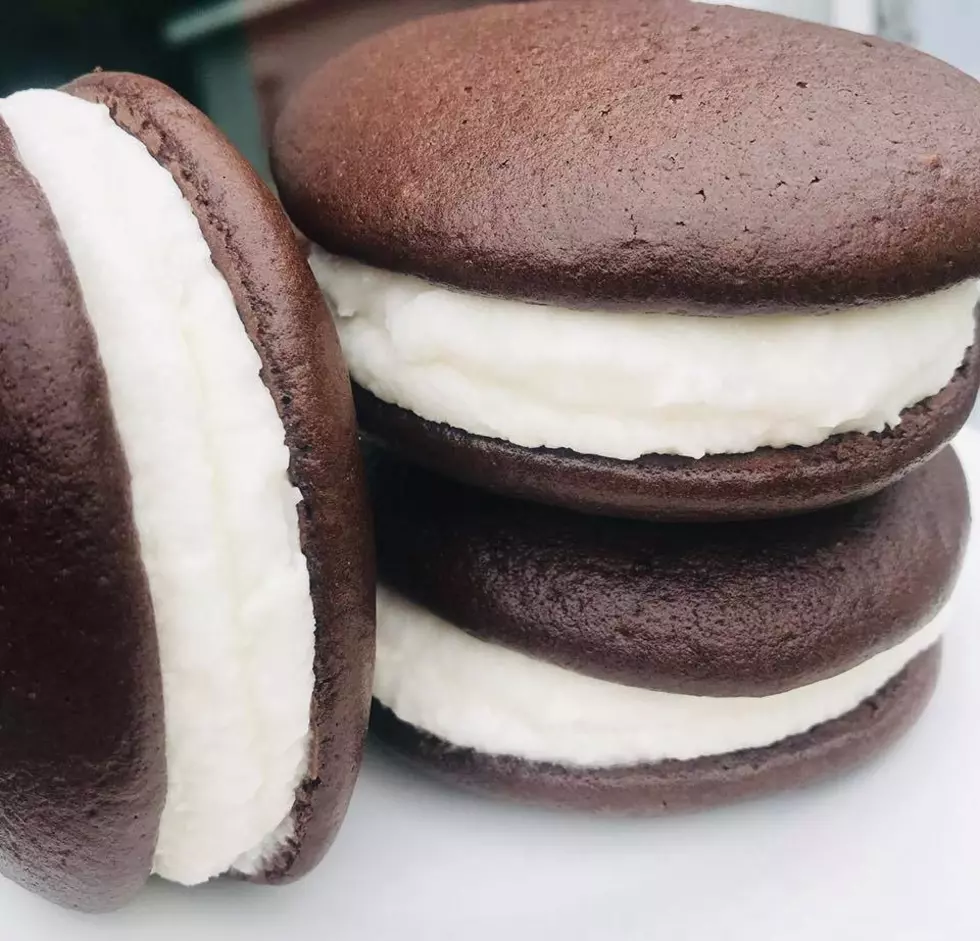 Bangor Food Drive & Free Whoopie Pies This Saturday!
Permission Via James Gallagher Facebook
Donate food, get a whoopie pie. This is what we call a win/win!
In 2020, this most unusal, and bizare of years, people in our community need our help more than ever. COVID-19 has affected so many of us in so many different ways, but one simple gesture can make a huge difference.
This Saturday, October 3rd, from 10am-6pm, Bangin' Whoopie, located at 6 Water Street in Bangor, will team up with The United Way Of Maine for a food drive, and when you donate, delicious whoopie pies are your reward for helping! We have done several events with Bangin'whoopie, and without a doubt, they have the best selection and tastiest whoopie pies around.
How do you to get free whoopie pies? It's pretty simple
Drop off 1-5 nonperishable food items get a Small Plain Jane.
Drop off 5-10 nonperishable food items get a Regular Plain Jane.
Drop off 20+ nonperishable food items get a 6 Regular Plain Janes.
(while supplies last.)
Also 20% of all sales on Saturday, October 3 will be donated to United Way of Eastern Maine.
To help with social distancing this event will be held outside. Ground markings will help stay 6ft apart and masks are required.
The United Ways of Maine are holding several food drives across the state of Maine It's so simple for you to be a part of this exciting event. It's a quick and easy way to give back to those in need. As we approach the holiday season, this becomes an even more important issue.
If you're interested in running a food drive at your organization, or volunteering, contact Meredith at mereditha@unitedwayem.org
More From WWMJ Ellsworth Maine