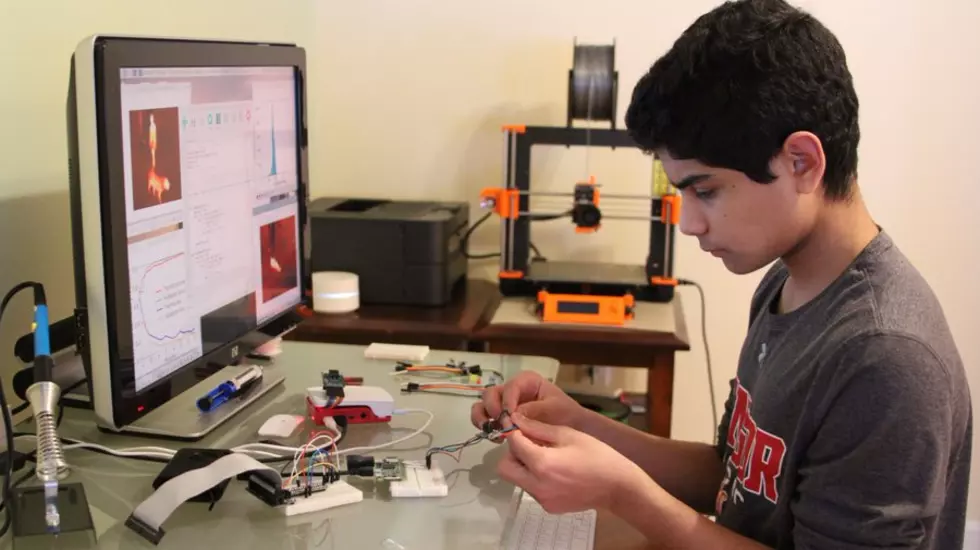 Bangor High Student Is Finalist In National STEM Competition
Vetri Vel, Twitter The Jackson Laboratory
I love when we get to share news about outstanding local kids who are using their brains and talents to benefit the world around them.
In case you missed the news this week, Bangor High Senior, Vetri Vel, just made the final cut in one of America's oldest and most esteemed STEM competitions.
The  Regeneron Science Talent Search has been going on since 1942. Some of the students who have won this competition have gone on to win other prestigious National Medals of Science, and even Nobel prizes. So it's a pretty big deal for one of our own to have made it this far already!
NewCenter Maine reported that the project Vel developed was inspired by an all too common occurrence; elderly individuals falling and not being able to get back up. So Vel, using a tiny computer and thermal camera, has created is a detection system that helps get older folks at risk of falling help, should they take a tumble.
According a press release put out last week by the Society For Science, Vel was one of just 40 Finalists picked from over 1700 entries Nation Wide. He and the other students who advanced to the final round will receive $25,000 to put towards college expenses.
"The finalists will participate in a virtual competition from March 10-17, 2021, where they will undergo a rigorous virtual judging process to compete for more than $1.8 million in awards. They will also have an opportunity to interact with leading scientists and display their projects to the public during a virtual event on March 14. Usually held in person in Washington, D.C., the 2021 competition will take place virtually in order to keep the finalists and their families safe during the ongoing pandemic."
Vel will be competing for the first place prize of $250,000. The Society for Science says the finalists were not only chosen for their research, creativity and originality of the projects but also " their achievement and leadership both inside and outside of the classroom." With the year most of these students have had-- distance learning and the other challenges living during a time of pandemic can present--it's especially heartwarming to celebrate such a positive achievement for students like Vetri Vel.
Keep up the good work, young man!
Enter your number to get our free mobile app
CHECK IT OUT: How To Unlock Your iPhone With Your Voice
More From WWMJ Ellsworth Maine