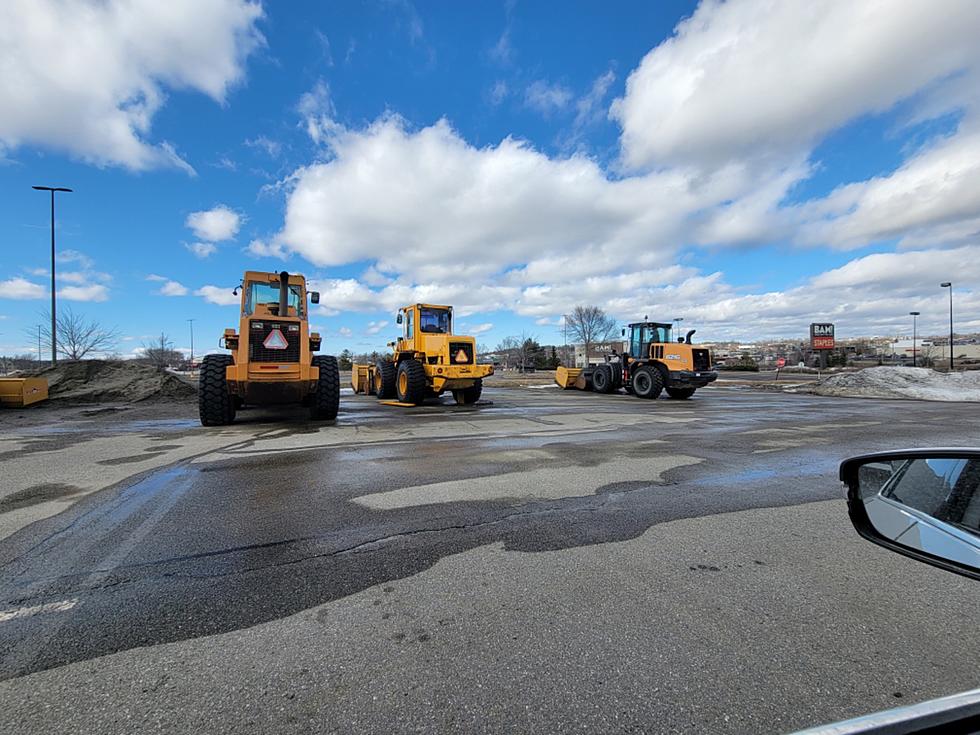 Potholes Filling Up, Buildings Coming Down: Encouraging Activity In The Bangor Mall Area
Elizabeth Leavitt
Like many, I have avoided the area of the Bangor Mall all winter because of all the tales of massive tire-swallowing craters that have been circulating and the pictures of crunched front ends that have caused issues for drivers all season.
And like many, on the rare occasion, I have had to reluctantly attempt to navigate into the area, it has always been with extreme caution and going at about a mile an hour while holding my breath.
This weekend, was one of those instances, and I can tell you, I found it to be even worse than the last time I'd tried to drive through the area, especially out by BAM & Staples and over by Uno. I watched a family make a valiant effort through the pothole minefield in a Subaru station wagon and witnessed their hubcap shoot straight off the side of the car and eventually come to rest on the side of the road.
It's not been for lack of effort or knowledge. All the media outlets have covered what a nightmare those roads have been to drive. And I am sure the Bangor Mall, who owns those roads, have heard from plenty of folks with scathing complaints.
Happily, it would appear that someone from Mall management has finally listened.
These beautiful babies showed up this afternoon to finally tackle the job of filling those craters!
For customers and folks who work in the area of the Bangor Mall, I am sure this was a most welcomed sight to see.
With any luck, by the weekend rush, the roads in that spot will be a little less treacherous to travel.
And while we're on the topic of the Mall area, there's been another noteworthy development in that the spot where the olf Bugaboo Restaurant used to stand is now bare.
Since we brought you the news that the building was slated to be leveled, crews have been working diligently to take it down, piece by piece.
Looks like things in the area are starting to shape up nicely.
Where Are The Worst Potholes In Eastern Maine?
We asked, and you answered. Here's where you have found the worst potholes, so keep your eyes peeled and get ready to steer clear of them.
Top 10 Worst Ellsworth Intersections For Crashes
Here are the 10 worst intersections for motor vehicle crashes in Ellsworth, Maine.
More From WWMJ Ellsworth Maine