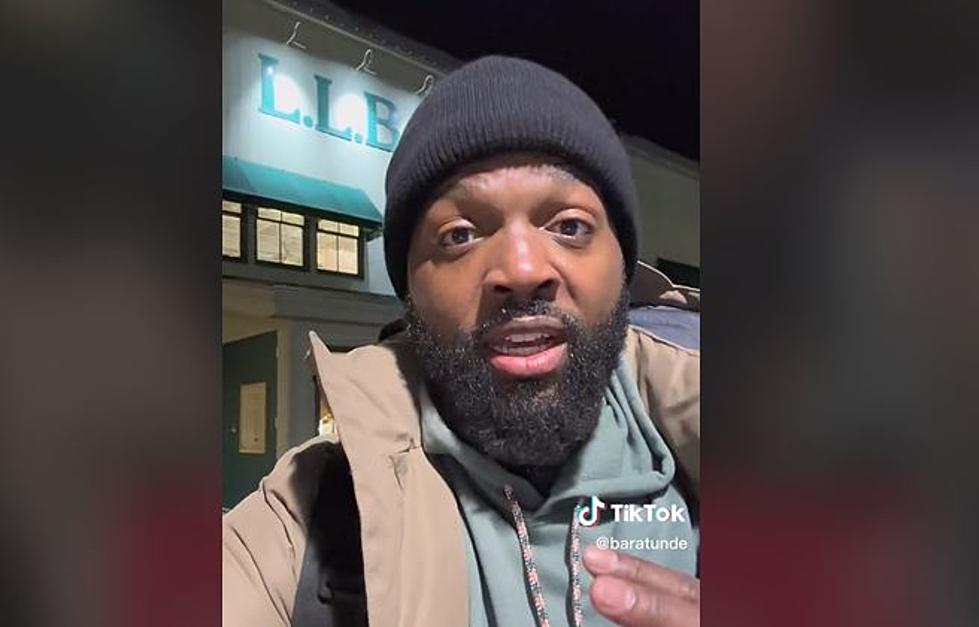 Baratunde Thurston Host of America Outdoors is Stunned at His Addiction to L.L.Bean
Baratunde TikTok
Baratunde Thurston spent three days in Maine and can't get over L.L. Bean.
Baratunde Thurston is an Emmy-nominated, multi-platform storyteller and producer examining race, tech, democracy, and climate. He is the host and executive producer of the PBS television series America Outdoors with Baratunde Thurston. His first stop in filming the second season was in Maine. Baratunde currently lives in Los Angeles, California, so Maine is a treat. While in Maine, he stopped by L.L. Bean. Not once, not twice, but three times in as many days. His adorable take on this famous Maine staple is hysterical.
His observation is one we've all felt, but having it in our backyard, it's not as pronounced. Part of what he says is just priceless:
I have to confess something. I've been in Maine for three days. We're filming America Outdoors Season 2. This is my first stop and in those three days, I've been to L.L. Bean, here, three times. It's an addiction - it's a problem.  They're nice. They're so nice. Everybody there has like two other jobs and they just work this for fun. I don't even think they get paid, I think they just like helping people. I think I live here now. I think I'm not a resident of Maine, I'm a resident of L.L. Bean.
I hadn't heard of America Outdoors, but I'm all in now.
I love this guy. He makes me want to drop everything and experience L.L. Bean like it's my first visit. Because it is overwhelming. It's like when I stepped into Fenway for the first time - it's awe-inspiring. Thanks, Baratunde for seeing it that way - oh, and come often because the beauty of L.L. Bean is that it never ever closes. (Covid doesn't count!)
13 Stores You Shopped At In Maine But Your Kids Have Never Heard Of
Any person who grew up in the 70's, 80's or 90's knows that shopping malls were everything but as times changes, so do stores. Here's a list of places people in Maine shopped at during those decades that your kids have probably never heard of.
More From WWMJ Ellsworth Maine