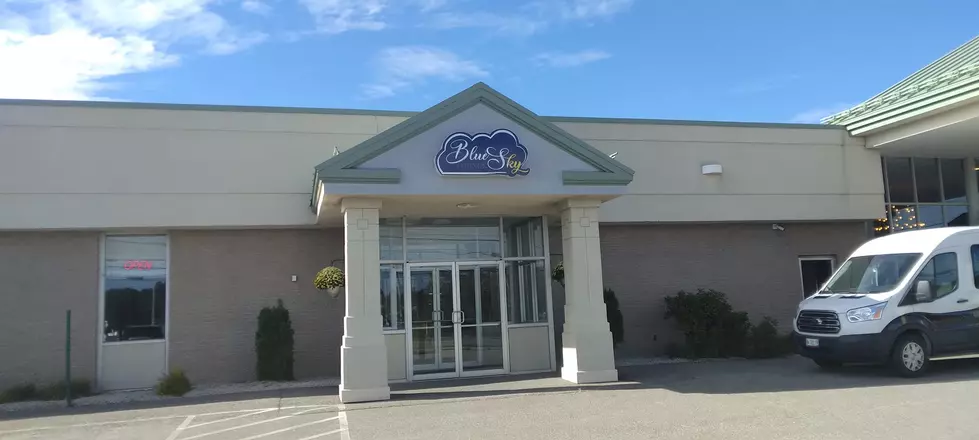 'Barnaby's' Returns For One Night At Blue Sky Lounge
Aj Photo
Get ready to go back in time to The "Barnyard"
The Bangor Grande Hotel & Conference Center, located at 357 Odlin Road in Bangor, is the former Ramada Inn, where for many years was the number one destination for night life here in the area.
After The Bounty Tavern ended its run of 20+ years as Bangor's hottest dance club, another one came along, and also achieved legendary status here in town. Barnaby's was the place to be seen for well over a decade.
Affectionately known as "The Barnyard", if you were young and ready to dance and have a good time, it was the destination to cut loose on the weekends, but in September of 2013, they closed the doors, and focused on transitioning into a typical hotel lounge.
Many people have fond memories of Barnaby's, myself included. I was a fill in DJ there for many years, and it was definitely a blast to play music for those huge crowds that would gather on a Friday, or Saturday night.
The lounge at the new Bangor Grande Hotel, is called Blue Sky, and for one night only, they are brining back the Barnaby's vibe.
Just in time for Halloween, on Saturday, October 29th, from 9pm–1am, they will re-create the iconic club, with a Dj spinning tunes from the era when the Barnyard ruled the roost, plus they will feature throwback drink specials, giveaways, and they will hold a costume contest, if you want to dig those uggs out of the closet.
You must be 21 to enter, with an ID required at the door, with a $5 cover charge.
Lots of people have been sharing their excitement about this event on social media, so join the fun, re-connect with some old friends, and dance the night away for one night only!
Bangor's Favorite Area Bars
One of the great things about living in the Bangor area is the huge variety of watering holes to choose from. Here are some of the best.
More From WWMJ Ellsworth Maine