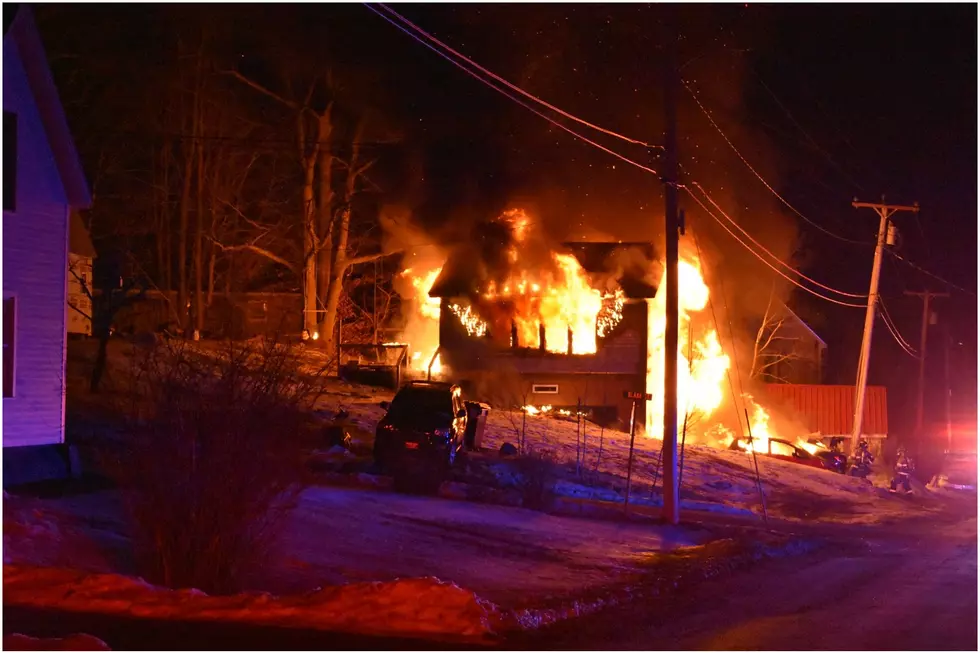 Camden Fire Victim Identified as 14-year-old Boy
Courtesy of Royan Bartley of the Rockport Fire Department
Fire officials have identified the victim of a fatal fire in Camden as a 14-year-old boy.
The fire was reported just after 1:00 Thursday morning at a house on Mt. Battie Street, by neighbors who heard shouting. When crews arrived, the fire was well underway. Maine State Police Lieutenant Troy Gardiner said, during a media briefing on Friday, that the victim has been tentatively identified as Theodore Hedstrom, but confirmation is pending DNA results. Fire officials say they don't believe Hedstrom moved from his bed before being overcome by smoke. Gardiner says two adults remain hospitalized, after being seriously injured, as they tried to get to the teenager.
Investigators with the State Fire Marshal's Office are still working to determine what sparked the fire that completely gutted the inside of the home. What they know so far is that the fire appears to have started in the area where the boy was sleeping, which is also where the electrical panel was located, in the front, right-hand corner of the building. In addition, a new dryer had just been installed in the home. While the fire appears to have been an accident, the exact cause has not yet been determined.
We'll update this story as more details become available. 
More From WWMJ Ellsworth Maine