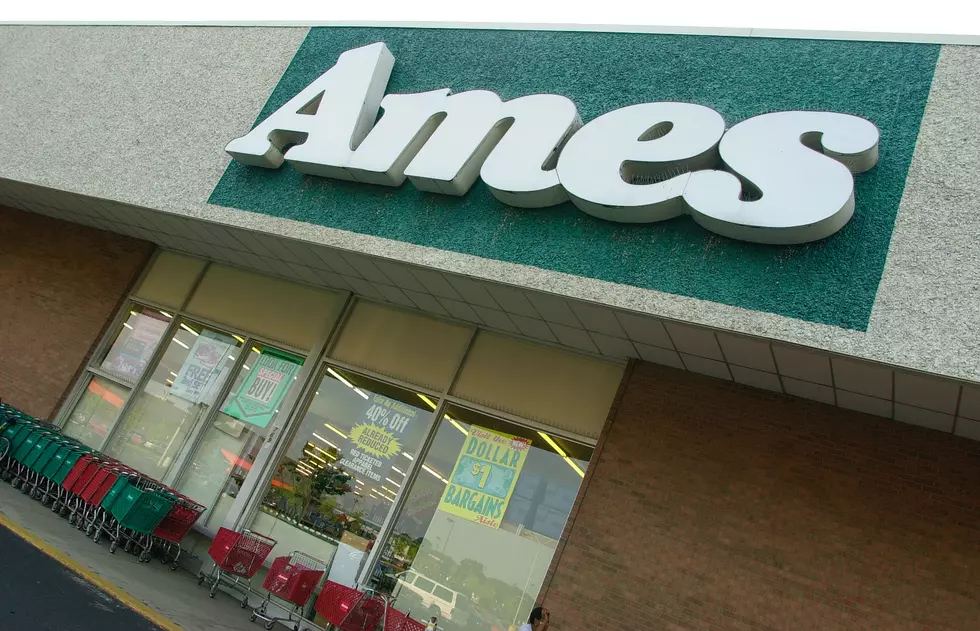 Cryptic Website Claims Ames Department Stores Are Making a Return
Getty Images
Talk about a blast from the past! A website that has been discovered by several people and shared on Facebook claims that Ames Department Stores are making a comeback. But can it be true?
Ames was a chain of discount stores that was founded in 1958 in Southbridge, Massachusetts. They had stores all throughout New England and up and down the eastern United States. According to Wikipedia, at one point there were 700 Ames stores and the company was the fourth-largest discount retailer in the country.
Growing up, our hometown department store was Ames, in the Oxford Plaza where Ocean State Job Lots is today. Nearly every place in New England wasn't that far from an Ames.
Unfortunately by 2002, Amazon and Walmart became the go-to places to shop and Ames went out of business.
Now amesstores.com has gone live again after it was originally created in 1996 and has a message announcing its return.
It reads "Ames Department Stores, Inc is returning in Spring 2023. Please keep an eye on this website for announcements on which locations are opening first!"
There's no other information other than a link to a LinkedIn account with the message "RETURNING SPRING 2023. A project by Molyneux Group, the owners of Bradlees Department Stores PLC."
Bradlees also went out of business a year before Ames in 2001, but is apparently is now owned by real estate investors Molyneux Group. Someone there must think there's money to be made by bringing the Ames brand back. That remains to be seen.
We also don't know how many stores are planned or where they might be located. I'm all for Ames making a comeback, but I question if it can work in 2023, 21 years after the last Ames closed their doors forever.
All we can do is stay tuned to see what happens next.
10 Pieces of Clothing from High School That Mainers Might Still Have In Their Closet
These 50 Restaurants Closed in Maine and We Wish They Would Come Back
A nostalgic list that makes your belly growl. Do you remember them?
More From WWMJ Ellsworth Maine