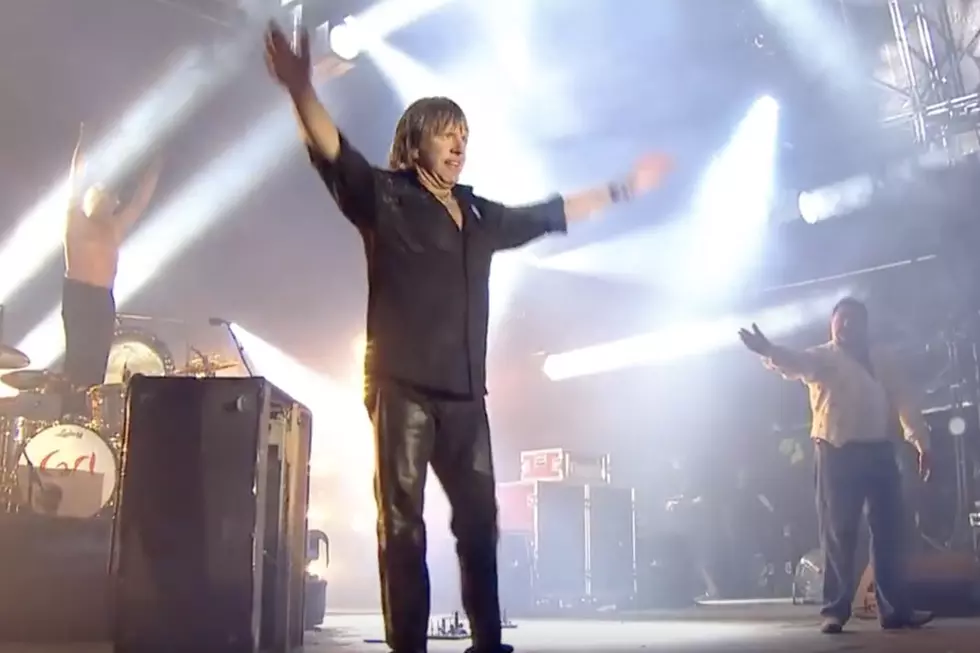 Revisiting Emerson, Lake & Palmer's Last Show
YouTube
When Emerson, Lake & Palmer reunited for a 40th anniversary concert at the High Voltage Festival in 2010, it sparked long-dormant hopes that the trio might find their way back together on a more permanent basis. Sadly for fans, that show turned out to be ELP's last.
As drummer Carl Palmer explained in 2013, the band seemed to lose something in the long layoff that followed their previous round of activity in 1998. "We rehearsed for five weeks, which I could never understand why we needed to rehearse that long," he pointed out — and quickly admitted that while he didn't agree with the long rehearsal schedule, they might have actually needed more practice.
"Upon hearing the recordings, maybe five weeks was not long enough," Palmer added. "It wasn't to the standard that I liked, and I didn't think it sounded that good."
Bassist and singer Greg Lake, who died on Dec. 7, echoed Palmer's sentiments in his own reflections on the show. "Working with the band was a little difficult because everybody's a bit old in the tooth now," he told Billboard in 2012. "In a way, I feel a sense of duty to play or perform that music for those people. That is my personal view. I don't think Keith [Emerson] and Carl feel the same way, and I don't think they are particularly keen on touring with ELP again."
All that being said, Lake admitted he'd never say never when it came to another ELP reunion — and Palmer seemed to share fans' sense of unfinished business where the band was concerned. "I don't think we'll be together again in any shape or format," he told Vintage Rock. "On the other hand, I'll tell you right now, I doubt that we've made our best album."
With Emerson's passing earlier this year, hopes of one more ELP reunion were permanently dashed – although Palmer remains on the road with a combo dubbed Carl Palmer's ELP Legacy during downtime between commitments to Asia. Check out the set list for Emerson, Lake & Palmer's farewell show at the 2010 High Voltage Festival below, and watch the whole concert via the video embed above.
Emerson, Lake & Palmer: High Voltage 2010
"Karn Evil 9: 1st Impression, Part 2"
"The Barbarian"
"Bitches Crystal"
"Knife-Edge"
"From the Beginning"
"Touch and Go"
"Take a Pebble"
"Tarkus"
"Farewell to Arms"
"Lucky Man"
"Pictures at an Exhibition"
"Fanfare for the Common Man"
Drum Solo
"Blue Rondo à la Turk"
Top 100 '70s Rock Albums
More From WWMJ Ellsworth Maine