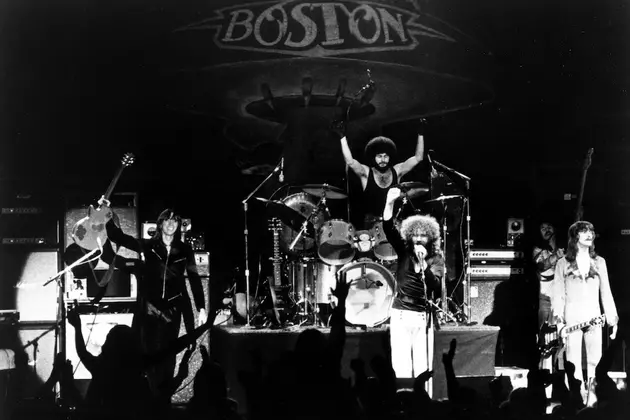 Heart Attack Revealed as Cause of Death of Ex-Boston Drummer Sib Hashian
Ron Pownall, Getty Images
Last month, Sib Hashian died while performing with his band Dirty Water on the Legends of Rock Cruise, as the ex-Boston drummer suddenly collapsed just a few songs into the set. Now, his son Adam tells TMZ that the 67-year-old died of a heart attack and had recently been diagnosed with kidney cancer.
Hashian played drums on Boston's 17-times platinum selling self-titled 1976 debut and its multiplatinum follow-up, Don't Look Back, two years later. He left the band during the writing sessions of the group's next effort, 1986's Third Stage. Hashian also played live with Sammy Hagar and more recently with Boston-based Ernie and the Automatics.
Following his passing, his former bandmates in Boston released an official statement which read, "Our thoughts go out to the family and friends of Sib Hashian who unexpectedly passed away yesterday. Sib's high energy drumming on the early Boston albums and tours leaves a legacy that will be remembered by millions."
Born John Thomas Hashian, the drummer is survived by his wife Suzanne, son Adam and two daughters, Aja and Lauren.
See the Rockers We've Lost in 2017
More From WWMJ Ellsworth Maine