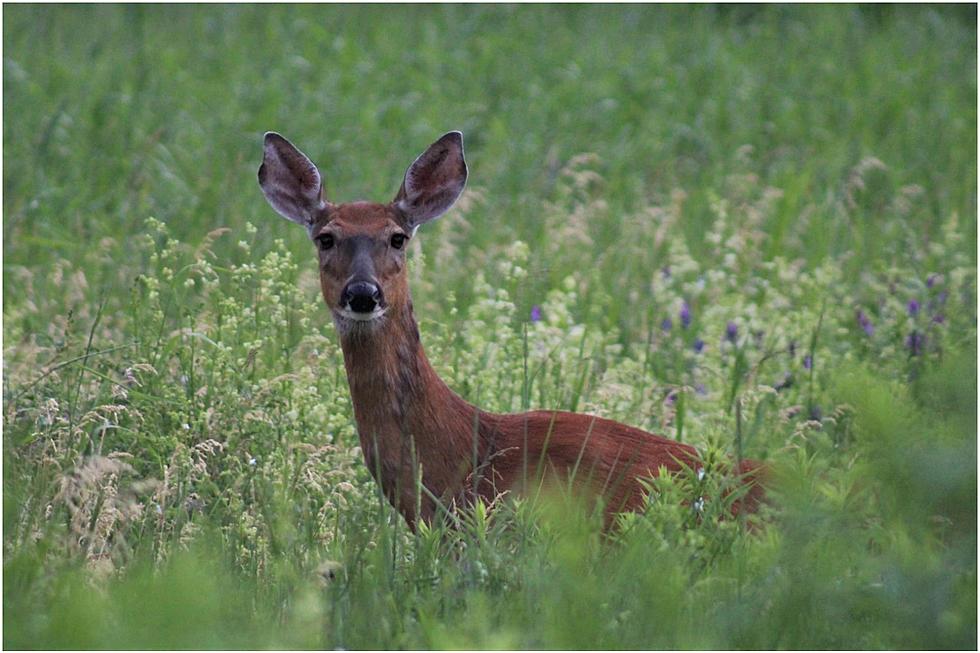 Killed a Deer in the Fairfield Area? Congrats, but Don't Eat It
Cindy Campbell, Townsquare Media
Maine wildlife and health officials have issued a do-not-eat order on any deer harvested in the Fairfield area.
Who says eating the deer is bad?
The directive was issued by the Maine Department of Inland Fisheries and Wildlife, in conjunction with the Maine Center for Disease Control and Prevention. The Maine CDC and the Department of Environmental Protection conducted a study after high levels of PFA's were found in the Fairfield area. They tested eight deer that frequently eat from contaminated fields, and found that five out of the eight had high levels of PFA's.
What the heck is a PFA?
PFA's, or per-and poly-fluoroalkyl substances are chemicals that are regularly used in household items, like non-stick cookware, carpet, waterproof clothing, and food packaging products. They're also called 'forever chemicals' because they're slow to break down. PFA's have been linked to increased risk for certain types of cancer, elevated blood pressure during pregnancy, liver and kidney problems, and compromised immune systems.
How do I know if my deer might have been affected?
The Maine Warden Service says the do-not-eat advisory involves deer in the greater Fairfield area. They've issued a map that shows the affected areas, and advise that any deer shot in these regions not be eaten. Deer shot just outside the affected areas should be consumed less once a week, according to health experts.
How did the fields and the deer get contaminated?
Environmental officials say the dangerous chemicals likely got into the soil through the spreading of municipal and/or industrial sludge for fertilizer. The deer then ate the vegetation growing in that soil and the chemicals ended up in their meat and organs. The increased levels were discovered through the routine testing of milk samples, which revealed high levels at a Fairfield dairy farm. Since that time, increased testing has revealed multiple farms, fields, wells, and waters in the area that have elevated levels of PFAs.
Plan your Northern Maine snowmobiling adventure with this Air Bnb at the entrance of Baxter State Park
More From WWMJ Ellsworth Maine