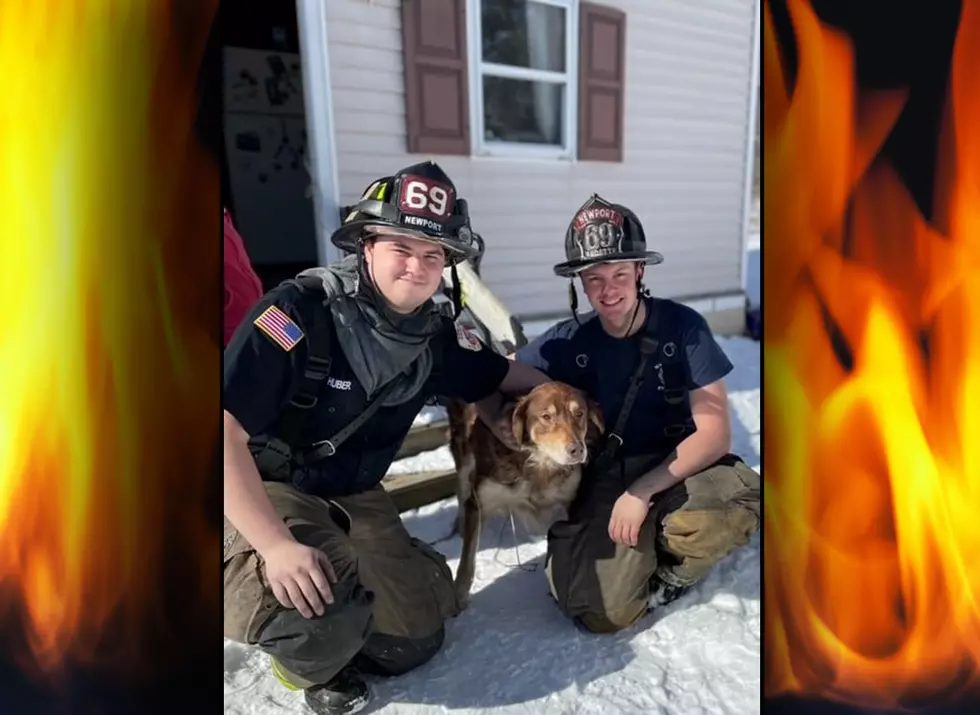 A Job Well Done To The Newport Fire Department
Newport Fire Department via Facebook
Here's an instance that just warms one's heart.
We know that first responders all across Maine are doing good everyday and every night of the year, but we just wanted to pass along our thanks to one department in particular for doing such a great job yesterday in saving both a house and man's best friend.
Yesterday morning a couple of guys with the Newport Fire Department made their way right into the middle of a very dangerous situation in Palmyra, and found a very frightened family dog standing amongst the flames, unable to move.
Our heroes scooped up the scared pooch and carried it to safety and to the familiar faces of it's stunned and grateful family waiting outside.  Then both made their way back into the burning home to squelch the flames and save the structure.
Enter your number to get our free mobile app
As of this writing the Newport Fire Department's  Facebook post has been shared almost 200 times and many comments of a job well done have been left behind, as community members and those far beyond have expressed their gratitude for saving our furry four-legged friend, and not to mention the family's home.
So, kudos not only to Nick and Alex of the Newport Fire Department, but to the entire department and everyone who worked the fire as well!  Certainly a job well done, and we thank them for it!
KEEP LOOKING: See What 50 of America's Most 'Pupular' Dog Breeds Look Like as Puppies
More From WWMJ Ellsworth Maine