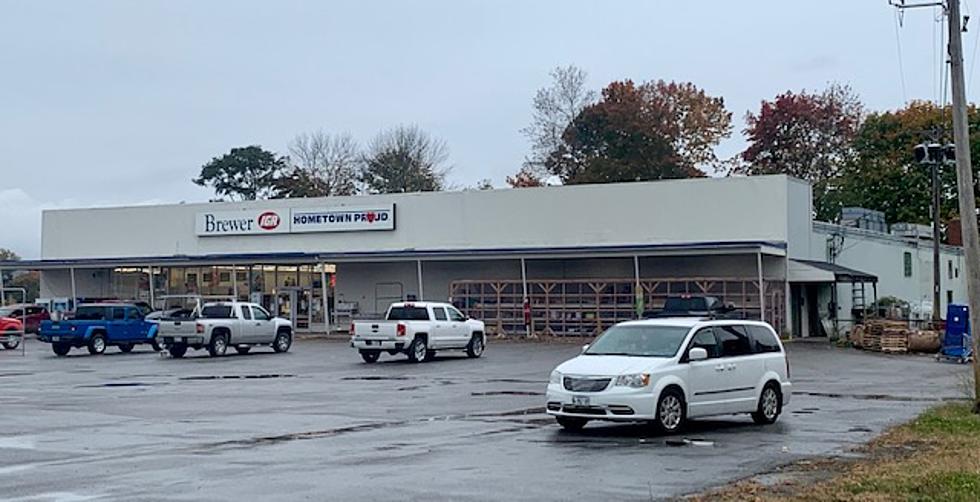 Local Grocer and Convenience Store Owner, With History In Area, Buys Brewer IGA
Brewer IGA 3, Cori Skall
Despite what would seem to be the most inopportune time to open for business, the Brewer IGA opened its doors in the old Save-A-Lot location at 87 South Main Street, just as the Covid-19 pandemic made its way to the U.S., in February of 2020.
Starting off during a toilet paper shortage, the store grew in reputation as being a great little hometown grocer, often having supplies the big box stores couldn't keep on the shelves because of panicked shoppers. They had a friendly and knowledgeable staff and often carried things produced or created by local vendors.
Almost two years later, it seems the ownership will change hands, once again. But that tradition of keeping things local will live on, as the IGA was purchased recently by Dale Tozier, Jr.
The Brewer IGA released a statement on their Facebook Page last week, thanking everyone who has supported the store since its opening.
"We are deeply moved by the calls, emails, letters, and visits we have received. We never imagined a scenario such as this would play out, but we are comfortable knowing that what started out as your community, has now become OUR community- and we're leaving it in the best possible hands. The Tozier family will own and operate the store space, offering to the community, a new Tozier's Family Market. Their generations of experience and strong family and community ties will only support the growth of the Brewer Community."
Tozier said his family has been running locally owned markets and convenience stores in Eastern Maine for more than 50 years, starting off in 1967. They now have stores in Brewer, Bucksport, and Searsport.
Tozier says while the transition from the IGA to Toziers is still in the works, he plans to make quite a few changes before reopening.
There's no doubt, based on the reaction to folks in the comment section, that the Brewer IGA will be missed, but people are happy that the store is staying in local hands. As one person put it:
"You will be missed! Loved your famous potato salad, local meat, Momos cheesecake and chicken salad. Your staff was amazing and I wish you all well."
TOP SPOTS IN MAINE WITH AMAZING CUSTOMER SERVICE
In Maine, it's not hard to find businesses, restaurants, and shops with great customer service. It could be we are that way because of the many tourists that visit us. Or it just might be our stubborn Yankee roots that we like to treat people the way we want to be treated.
25 Maine Businesses With the Most Employees
Here is information
gathered from Zippia.com
that lists the top employers in Maine that are based out of Maine. See what the top businesses are, where they are based, and how many employees they have.
25 Bangor Then and Now Photos From Google Street View
Take a look at how Downtown Bangor, the Waterfront, State Street, Stillwater and more areas of Bangor looked years ago compared to today using Google Street View archives.
More From WWMJ Ellsworth Maine