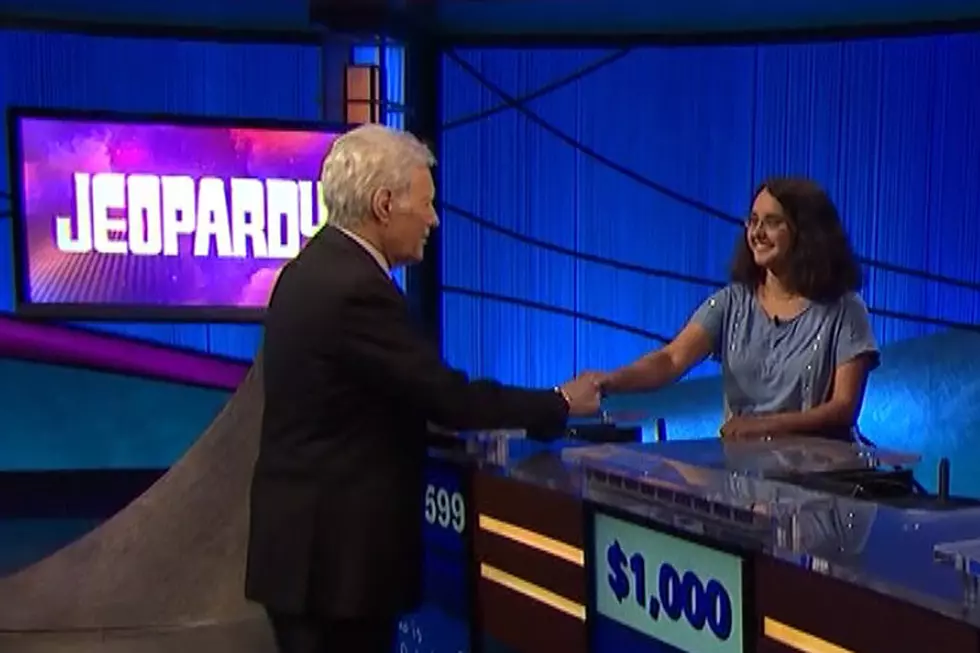 [UPDATE] Mainer Jessica Garsed Now Has Three Jeopardy Wins
Jeopardy! Twitter
Jessica is a librarian from Augusta Maine. 
According to Fox Bangor after winning last night she is up to Garsed's three-day winnings total $52,000. During the show she revealed to Alex Trebek that she plans to use some of her winnings to go on a cross-country train trip through Canada. Can she do it again? You can find out tonight "Jeopardy!" airs on channel 7 at 7:30 p.m.
I loved the Velma vibe twitter comment, cute. So good luck tonight Jessica, give'em heck Mainah style.
In case you missed it, here was the last update from September that Alex had for us regarding his cancer.
More From WWMJ Ellsworth Maine