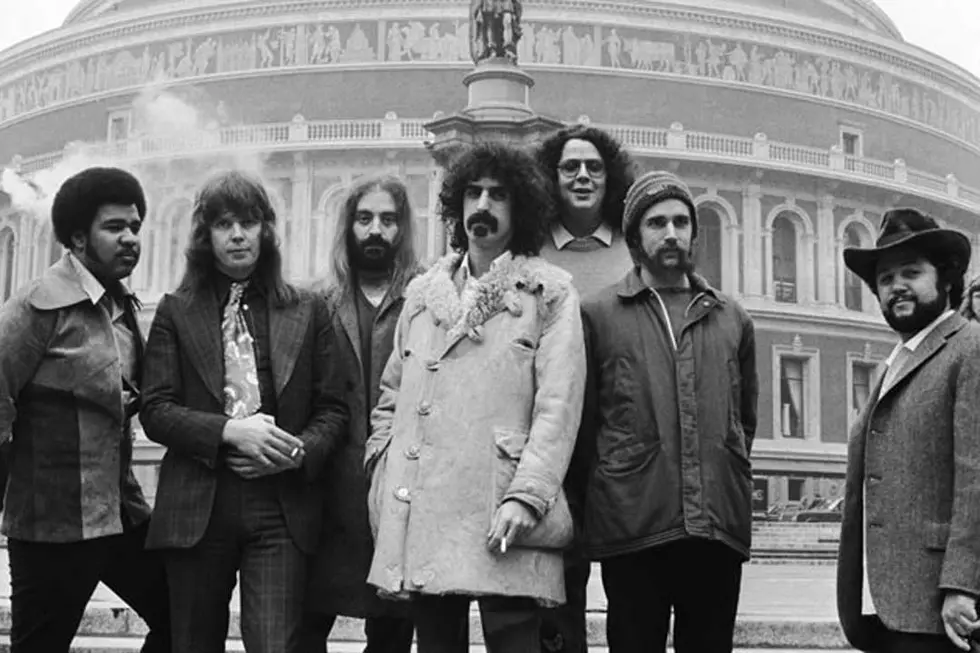 How the Mothers of Invention's 'We're Only in It for the Money' Took on 'Sgt. Pepper'
Evening Standard, Hulton Archive, Getty Images
From the mocking cover art to the orchestral notes that grace the music to the loose thematic ties that link the songs, the Mothers of Invention's We're Only in It for the Money turns Sgt. Pepper's Lonely Hearts Club Band on its head. But it's not so much the Beatles' masterpiece – which was released nine months before the Mothers album – that Frank Zappa and his band of musical pranksters ruthlessly skewer; it's the culture that fed and supported it.
The Mothers' first two albums, 1966's Freak Out! and 1967's Absolutely Free, drew from a growing pool of avant-garde noise, free-form jazz, old-school doo-wop, distorted garage rock and psychedelic pop. They're complicated, complex listens – far more challenging than most of the pop and rock that dominated airwaves at the time. When the Beatles began adding symphonic flourishes to their music and wrapping the entire package in a hazy kaleidoscopic hue, Zappa – never one to suffer fools or foolish hippie idealism easily – reacted the best way he knew how: with his music.
We're Only in It for the Money, which was released on March 4, 1968, is even more unconventional than the previous two Mothers albums. Its 18 songs – ranging in length from the just-over-a-minute-long "What's the Ugliest Part of Your Body?" to the six-minute closer – take aim at nearly every corner of late-'60s culture, from political blowhards to hippie simplicity. The music, a difficult but rewarding mix of intricately structured and played art-rock and symphonic pop, is just as biting.
Not so surprisingly, it went over the heads of most of the general record-buying public. We're Only in It for the Money still managed to reach No. 30 – Zappa's best showing until Apostrophe became his only Top 10 album in 1974 – and build a small reputation as a counterculture classic.
Several of its songs – including "Are You Hung Up?," "Who Needs the Peace Corps?," "Absolutely Free," "Let's Make the Water Turn Black" and "Take Your Clothes Off When You Dance" – rank among Zappa's best. The album, a companion piece to the era more than one to Sgt. Pepper, stands as the Mothers' finest. It's not an easy record to get into, but its complexities reveal a strange, trippy masterpiece – just like the Beatles classic.
 
 
See Frank Zappa Among the Top 100 Albums of the '60s
More From WWMJ Ellsworth Maine