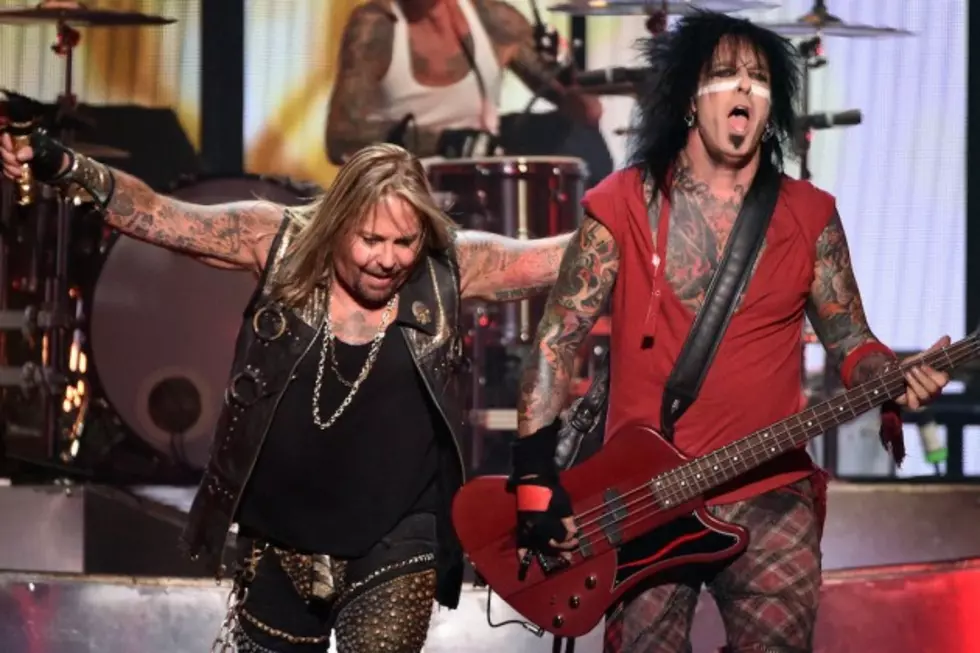 Motley Crue's 'The Dirt' Movie Finds a Studio Home (Sweet Home)
Ethan Miller, Getty Images
'The Dirt' is based on Motley Crue's similarly named tell-all book 'The Dirt: Confessions of the World's Most Notorious Rock Band,' which was co-written by Neil Strauss. An honest look at the hard-partying rockers, 'The Dirt' took an unflinching approach to Motley Crue's soaring highs and their dizzying lows. All four members are listed as co-producers for the film, even as their Final Tour winds down.
It has been rumored that Motley Crue will wrap up these last dates with a show at the Staples Center in Los Angeles, though Vince Neil hinted that they may make at least one more, smaller-scale appearance at the club where Motley Crue got their start.
"I hope we can have our final after-party at the Whisky a Go Go on the Sunset Strip where we began 34 years ago if it hasn't been torn down by then," Neil said. "It would be a fitting place to celebrate the beginning and the end."
You Think You Know Motley Crue?
See Yearbook Photos of Nikki Sixx and Other Rockers
More From WWMJ Ellsworth Maine