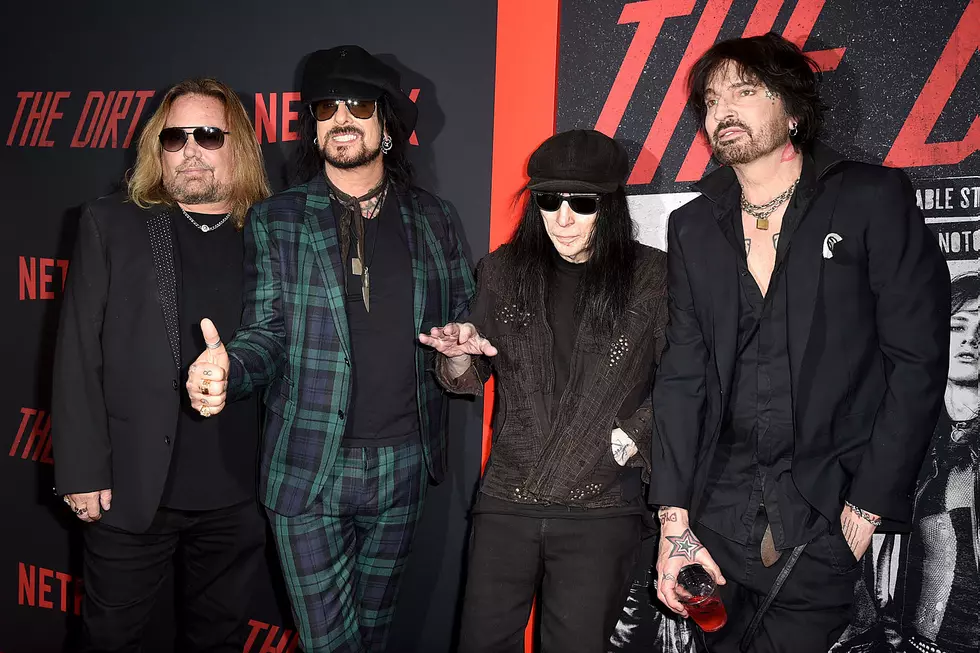 Motley Crue Take Top Spot in Rock Hall's 'Voice Your Choice' Poll
Kevin Winter, Getty Images
It's the first time this year that a contender has usurped Blink's place in the unbinding poll. Other yet-to-be-nominated acts elected by listeners include Iron Maiden, Dave Matthews Band and Weezer. See the full list below.
Perhaps the fan vote will sway the minds of the nominating committee. After all, Fleetwood Mac vocalist Stevie Nicks earned a solo nomination (and subsequent induction) after leading last year's "Voice Your Choice."
The Rock Hall's dearth of glam bands has been somewhat assuaged of late. Two '80s flag-bearers — Bon Jovi and Def Leppard – were both inducted in recent years. That said, "Vote Your Choice" shouldn't be confused with the annual online vote that lets Rock Hall fans pick their favorite bands once nominations have been announced, with the tally being tabulated as an official ballot for the Rock Hall.
Rock and Roll Hall of Fame "Voice Your Choice" Poll Results - May 14, 2019
1. Motley Crue
2. Blink-182
3. Iron Maiden
4. Dave Matthews Band
5. Weezer
6. Freddie Mercury (solo)
7. Cher
8. Phil Collins (solo)
9. Rage Against the Machine
10. Boston
Motley Crue Albums Ranked
More From WWMJ Ellsworth Maine