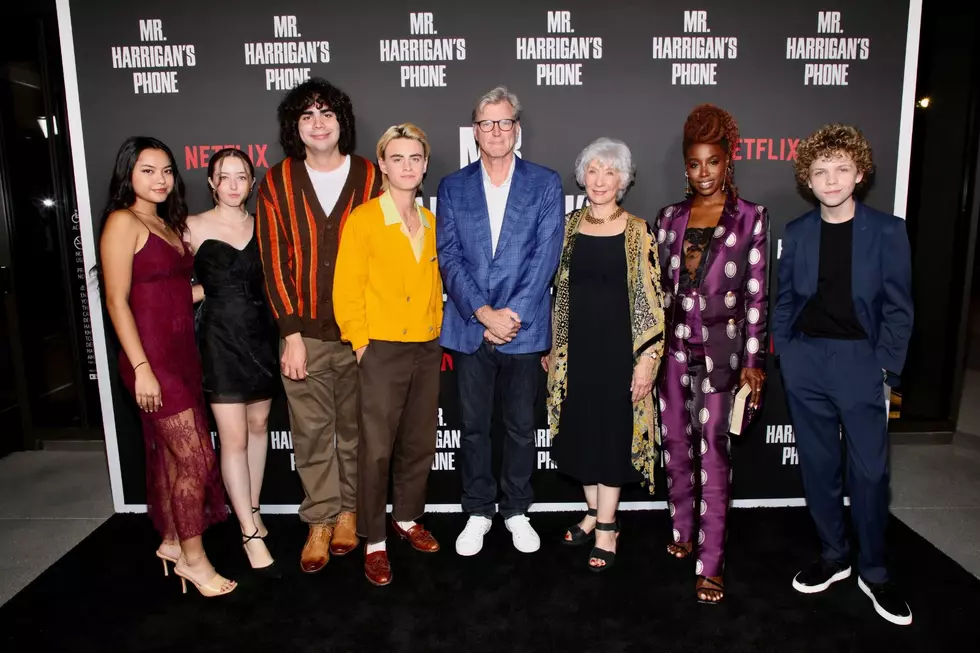 Did the New Stephen King Movie 'Mr. Harrigan's Phone' Make a Huge Mistake?
Robin L Marshall/Getty Images
We all know horror author Stephen King, and it is not new that over the years, there have been many movie adaptions of his novels and short stories. There is one issue though when adapting any book into a movie, keeping everything loyal to the book and adding little pieces that resemble the time period (props, etc).
Let's be real, it is not easy to keep any movie perfect to the book or timeline. Not to mention there are many other mistakes that can be made in a movie.
I sat down to watch the new Netflix adaptation of Stephen King's short story "Mr. Harrigan's Phone" and was taken aback by one big (possible) mistake related to New England.
This possible mistake could be overpassed by some, but to me, I noticed it instantly and had to do some research.
In the movie, the main character, Craig, has a close relationship with his biology teacher. That part is obviously fine. However, his teacher goes on about how she is an Emerson College alumni, and that is what took me back a bit.
I myself am an Emerson College alumni and know for a fact that there is nothing to do with biology at Emerson. In fact, I graduated with the only science major at the college, communication sciences and disorders which focuses on speech language pathology and Audiology.
Emerson College does in fact have a minor in science. That's right, not biology, not chemistry...just science. I did take some of these classes as well, as originally I was going to minor in science, however, biology was not a class that was offered.
Of course, I had to look into the requirements of becoming a biology teacher in Maine (as the movie takes place in fictional towns in Maine).
According to Teacher.org, "Becoming a certified biology teacher will require at least a bachelor's degree and the completion of a teacher reparation program from an accredited college or university." Therefore to become a teacher, it seems that only a bachelor's degree along with a teaching program is required, making it possible for Craig's teacher to teach biology if she took additional steps.
However, in the state of Maine, Teacher.org says that "If you want to teach in Maine, you must at least have a bachelor's in education that's offered as part of a state board-approved teacher education program." Therefore you need a bachelors in education, which Emerson College does not offer.
Obviously, I am not sure if Craig's teacher chose to attend another school as that is not stated in the movie. I also am not sure if King himself may have written this possible mistake in his short story as I have not yet read it.
It was nice watching my school be recognized, however, it would have made more sense if Craig's teacher was an English or writing teacher over biology.
Infamous Movie Mistakes That Can Be Easily Explained
Viewers love to make fun of these errors in movies. But it's not hard to come up with in-story explanations for every one of these infamous mistakes.
30 "Under-the-Radar" Restaurants in Maine
Thanks to our great listeners we were able to compile a list of many of Maine's great "under-the-radar" restaurants, cafes, pubs and bakeries.
These great spots can be found across the state, and waiting for you to give them a try.
How many have you been to?
More From WWMJ Ellsworth Maine