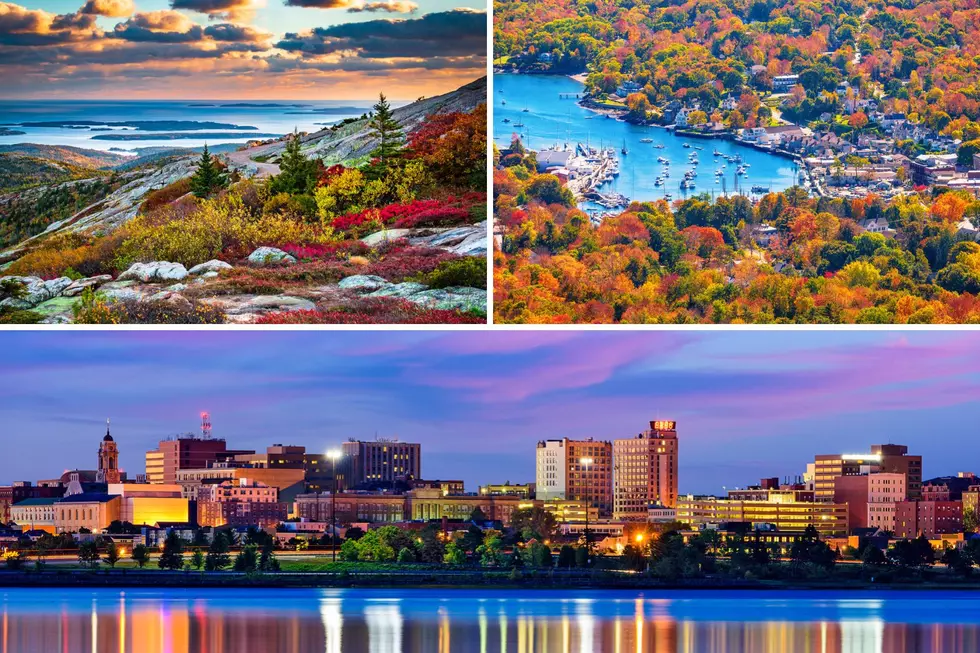 National Travel Website Ranks Maine's Top 25 Vacations & Destinations
Getty Images: Canva
Maine Tourism
This is typically the time of year that the state of Maine finds itself on many lists. It should be no surprise, considering the state is such a tourist destination.
Maine is constantly being compared, contrasted, dissected, observed, and reviewed by travel websites from across the globe. These articles can be great reference guides to future Maine vacationers or even future residents.
One of the latest articles to fall into this category is a list from the folks at vacationidea.com. The website is a travel and leisure online magazine based in Texas. The original content found on the site consists of travel recommendations and reviews. You can read about the site's methodology here.
Maine's Best Places to Visit
The travel website's recent article about Maine is titled 25 Best Maine Vacations & Places to Visit. I must admit, the list is interesting to say the least. Here's a quick look at the Top 5.
1. Portland
2. Bar Harbor
3. Acadia National Park 
4. Camden
5. Bangor
I understand Portland being in the top spot. It has incredible food, craft beer, cobblestones, lighthouses, etc. It is a quintessential New England small city.
Bar Harbor and Acadia National Park are no strangers to high rankings in Maine. The two are always massive destinations for both tourists and residents alike.
It's great to see Camden get some national love. It's quite possibly my favorite town in the state, with great hiking just minutes from the amazing harbor.
Now we get to Bangor, and things get interesting. What on Earth is Bangor doing at number 5? I don't mean to hate on the Queen City. I was just there for a concert, and truly had a great time. The downtown is wonderful, with many eateries and breweries. However, Bangor has no business being this far up on the list. I could name plenty of destinations that deserve a Top 5 ranking. It's just weird.
Other rankings of note...
7. Bay of Fundy - Nobody considers the Bay of Fundy to be "Maine." That's just straight up Canada.
11. Lewiston - I mean, what are we doing here? I'm down with Lewiston. It deserves more praise than it gets, but 11th best destination in Maine?
21. Baxter State Park - How is this so low? Is there a national conspiracy to highly undervalue Baxter State Park? This park is a Top 5 Maine destination every day of the week, and twice on Sundays.
Omissions - Portland Head Light deserves its own category. There are way too many beaches, and not enough mountains. No specific golf courses? Where's the love for Western Maine? I have questions.
I also admit, I'm being fairly critical. It's a pretty solid list, overall. It's just so easy for us Mainers to question the authority, especially those from away.
You can see the entire rankings here. Do you agree with most of these? What are your favorite spots in our great state?
50 Maine Restaurants to Try in 2023
Thanks to our great listeners we were able to compile a list of many of Maine's great restaurants that Mainers want to try in 2023.
These great spots can be found across the state and waiting for you to give them a try.
How many have you been to? How many would you like to try for the first time?
More From WWMJ Ellsworth Maine