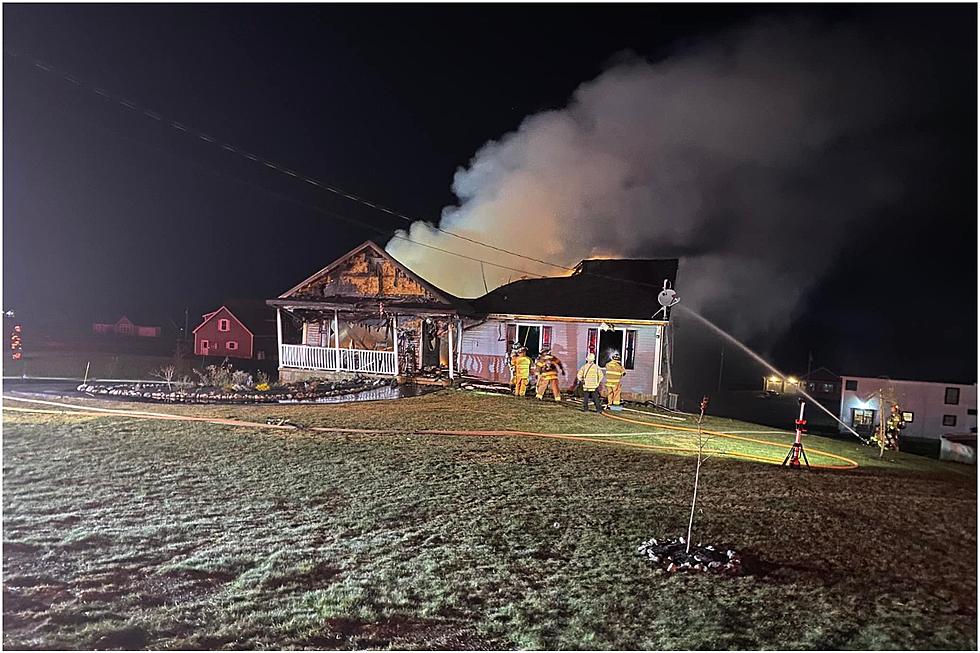 No One Was Hurt in a Devastating Explosion, Fire in Hermon
Hermon Fire Dept via Facebook
A Hermon single-family home is a total loss after an explosion and fire destroyed the structure.
Hermon Fire officials say the fire on Blackstream Road was called in at around 6:30 Tuesday evening. Fire Captain Chandler Corriveau told WABI-TV that when crews arrived, the home's propane tank was venting and then exploded. The tank is located in a field behind the home, so he told WABI-TV they're lucky no one was in the area when it erupted.
No one was home and there were no pets in the residence, so officials are reporting no injuries. The roof collapsed and fire officials said on the Hermon Fire Department's Facebook page that the house is a total loss.
The cause of the fire is now under investigation by the State Fire Marshal's Office.
20 Maine News Stories that Have Shocked Us Since the Year 2000
These 20 news stories, from the past 21 years, had an impact felt around the state. Here are the stories that captured our attention are listed in no particular order.
10 Ways to Help Brighten the Holiday for Mainers in Need
Maine's charitable organizations have a variety of ways for you to help others this holiday season.
More From WWMJ Ellsworth Maine