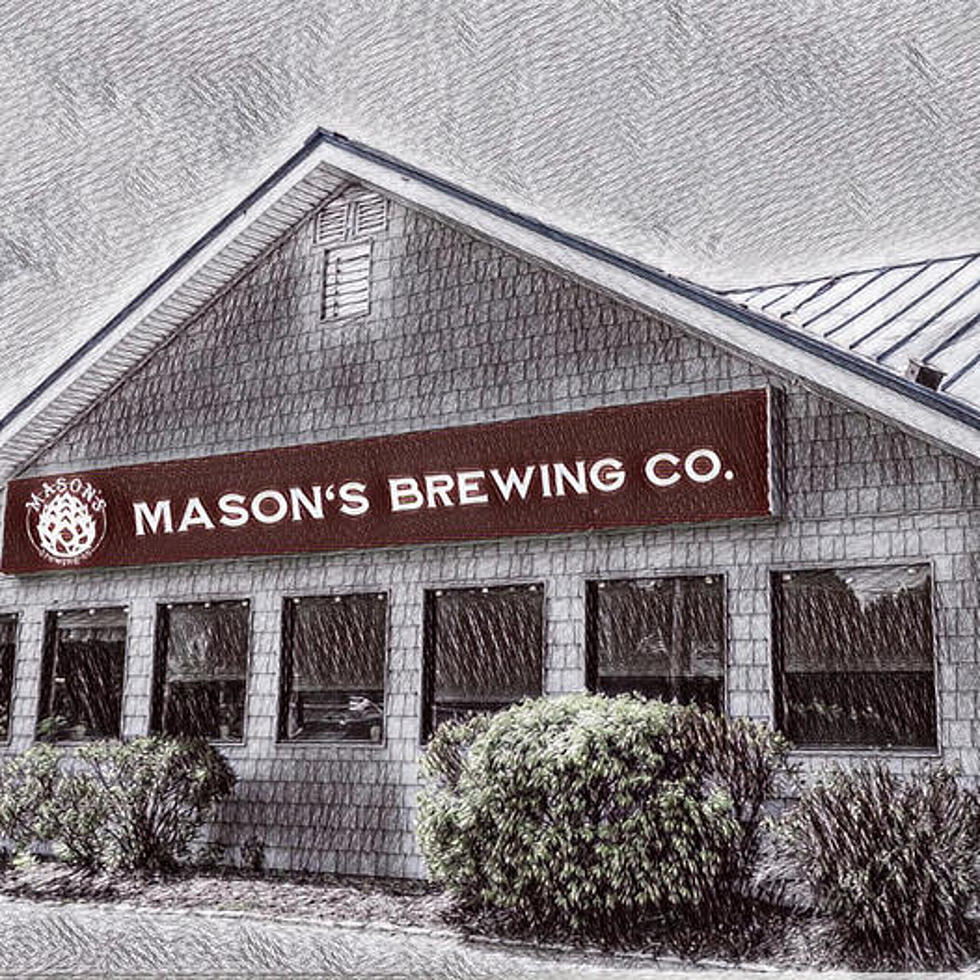 Popular Brewer Restaurant Looking To Add A 3rd Location To It's Name
Artist Rendering of New Mason's Location, Mason's Brewing Company
Popular local Brewery, Mason's Brewing Company, is planning to expand to a 3rd location in the coming year.
In August of 2022, the owner of Mason's, Chris Morely, announced that the restaurant would be expanding into the Auburn area, with a custom build along the river there.
"We are SO excited to announce that we will start construction this fall on a second location on the banks of the Androscoggin River in Auburn, Maine. This project will feature a two-story, 250-seat restaurant, micro-brewery and distillery! If it wasn't for our amazing staff, great partnerships and support from all of YOU....this project wouldn't have been possible! "
Morely says the Auburn facility build is still in the works, but the timeline to open there had to be moved out a bit due to some COVID-related supply issues, with the current timeline of a ground-breaking this November.
While those issues may have delayed this build into the Piscataquis County region, they haven't put a damper on another expansion plan that Morely says came about recently; the plan to expand into the Downeast region, in Machias.
"We are going to acquire the Bluebird Ranch Restaurant which has been a 30-year staple down there and do a little renovation. It just all came about, my business partner Toby was down talking to the owner Beth, and we were just talking about how we wanted to bring Mason's Downeast, because really, that region, there's nothing there. You've got to drive to drive an hour, left or right, to get to someplace. And so she's like 'How about this place?' and we were like 'Oh, let's have that conversation!' and then it went at a hundred and fifty miles an hour and here we are."
Morely made the announcement on the Mason's Facebook Page earlier in the week and the responses have been quite positive.
"Mason's is humbled and honored for the opportunity to carry on this tradition in Machias while bringing our unique style of terrific craft beer, imaginative food, and top-quality service to the Downeast region of Maine.
After the sale closes, the building will be undergoing extensive remodeling, with a target grand re-opening date sometime after the first of the year."
 One business ower commented: "As a Brewer business owner and proud to say I was raised in Washington county this is very exciting for the area. 
Bethany Foss
 and her mom Hope Prout were such amazing custodians for a amazing family business. Grahams to the Bluebird even my mom worked there for awhile. They continued to serve the downeast community. Many family dinners, meeting with friends and a return to home feel. I appreciate their mission and excited for Bethany's new adventure. And on behalf on my downeast family welcome to the area. We look forward to many new family times."
Another person wrote: "Beyond excited for this!!! Your food will be a most welcome addition to our town."
Morely says the expansion Downeast is expected to happen fairly quickly.
"We'll take possession of the building sometime in October, and then do an internal demolition. We'll just revamp it, modernize it, put a bar in, do some things like raise the ceiling."
Morely says the production of the beer will all still be done in Brewer.
They're hoping to have a soft opening in their new Machias location by St. Patrick's Day of 2024.
If Maine Threw a Party, Here's How the Towns would Show Up
How would you describe your town as a person?
Wanna Buy a Whole Maine 'Village'?
Why buy a house when you can buy the whole town?
Mainers Pick the Most 'Maine' Foods
More From WWMJ Ellsworth Maine