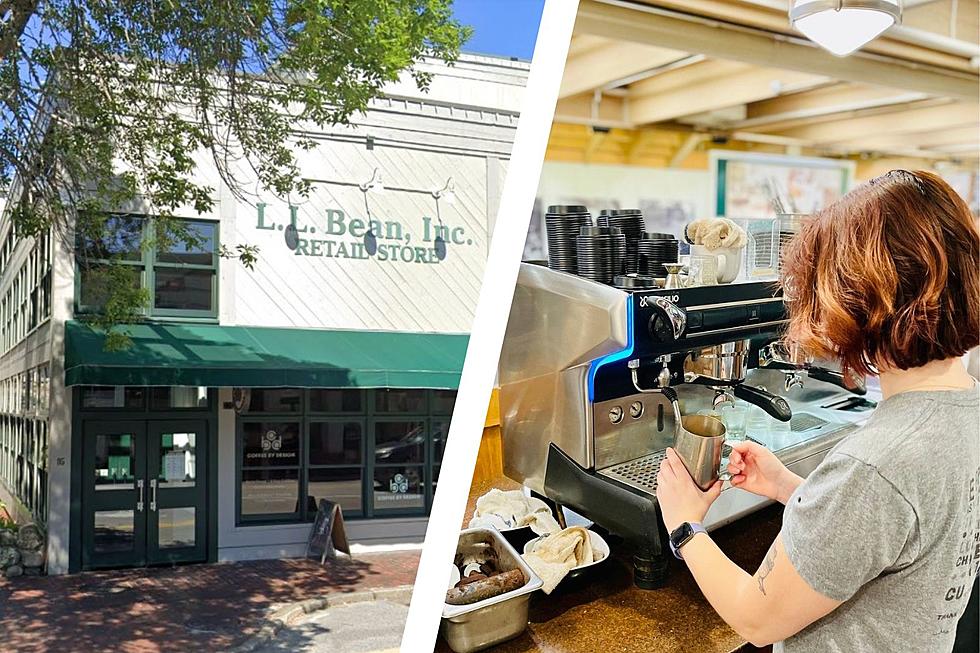 Popular Maine Coffee Shop Inside Freeport L.L. Bean to Close After 15 Years
Coffee By Design via Facebook, Google Maps
It's the end of an era for a popular coffee shop located inside L.L.Bean's flagship store in Freeport. Coffee By Design sadly announced it has to close its doors.
So ends the 15-year run of the perfect, little coffee stop, with quite possibly the most convenient location ever. Sadly, it's that convenience that ultimately will shut it down.
L.L.Bean will soon be getting a massive facelift for the flagship store. The $50 million project will include a lot of improvements to customer service, accessibility, community engagement, and more. It will also be closing the portion of the store that houses the Coffee By Design shop, which is a tough pill to swallow for the hordes of people that enjoyed the flavorful java drinks.
Coffee By Design first opened its doors in Freeport back in 2008. It wasn't just a coffeehouse inside of the L.L.Bean, but a part of the Freeport community. Sadly, it will no longer be soon, as the flagship store gets ready for its rehab.
Thankfully, it's not all bad news. As fans of Coffee by Design already know, there are plenty of other ways to get their drinks and roasted coffee. The shop has three other locations in Portland, including its roastery in the Bayside neighborhood or Diamond Street. The beans and ground coffee are also sold across the state in various stores and food centers.
For those fans in the Freeport area, now is the time to go and grab your favorite Coffee By Design drink before it has to shut down. The social media post does include that there will be community celebration before the shop shuts down for good. I would keep your eyes peeled for more details.
11 Maine Restaurants That Have Closed Since Being Featured on National Television Shows
Here's a list of 11 Maine restaurants that sadly have closed down since being featured on national television shows. Hopefully the list doesn't continue to get larger.
10 Cozy Coffee Shops in Greater Portland, Maine, to Sip While you Work
It's nice to read, work, write, or create in new and comfortable settings. These are cozy coffee shops in the Greater Portland area with free wifi and a comfortable setting to work.
More From WWMJ Ellsworth Maine