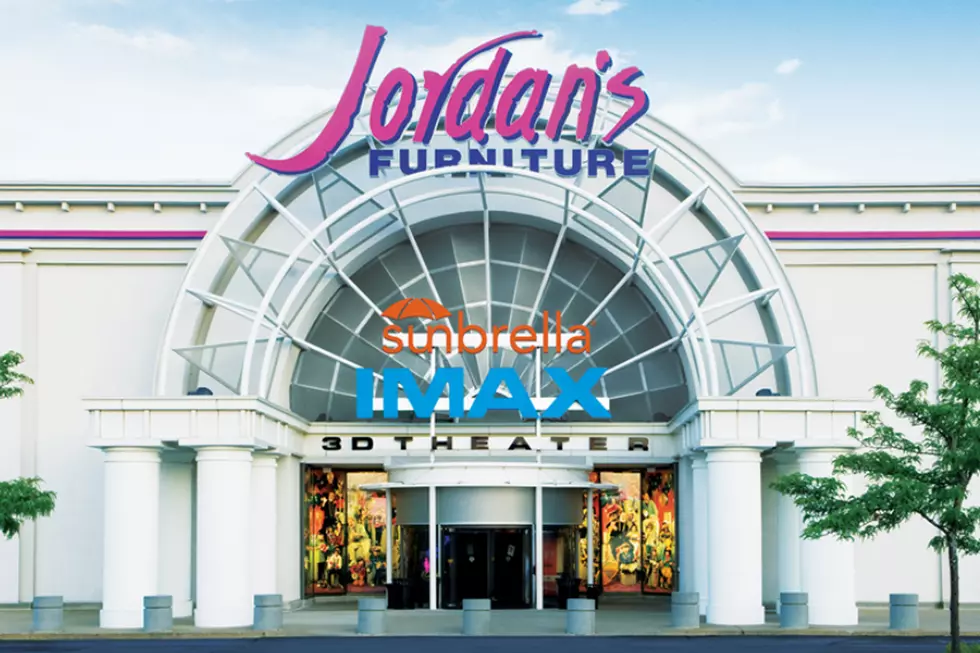 Road Trip Worthy – Jordan's Furniture Opening In Portland
Google Street View
I know we usually save Road Trip Worthy posts for great hikes and waterfalls but Jordan's is almost that good.
For years I lived in Mass and although Natick was a little haul from where I lived, every so often we'd make the trip to Jordan's Furniture just for the fun of it.  Oddly enough I never bought furniture there but it was the first IMAX show I ever saw and they had a motion odyssey ride that was really good.
At the time I lived in Mass Jordan's was owned by two brothers. No doubt realitives of the founder if you can rely on Wikipedia which states:
Jordan's Furniture was started by Samuel Tatelman in 1918 in Waltham, Massachusetts. Since then, the business has been passed down through generations, and is currently run by Eliot Tatelman. They operate seven locations throughout New England.
So here is the skinny on their new Maine location that is going into the Maine Mall in Portland, says WGME. They say it will be opening approximately one year from now and will be occupying the space that held Filenes' and then Bon-Ton.
They are also planning to have a outlet aspect to their store along with the regular retail and ,the reason I'll be going, an attraction of some sort.
Since the days of their first IMAX in Waltham word  has it that their other stores also offer fun stuff like a 4-level ropes course, indoor water shows, a holiday village display, and full-service restaurants.
So I can wait to see what the future hold for Portland.
Here is a sample of their commercials the airways were littered with when I lived there.
Check out their CT location.
More From WWMJ Ellsworth Maine