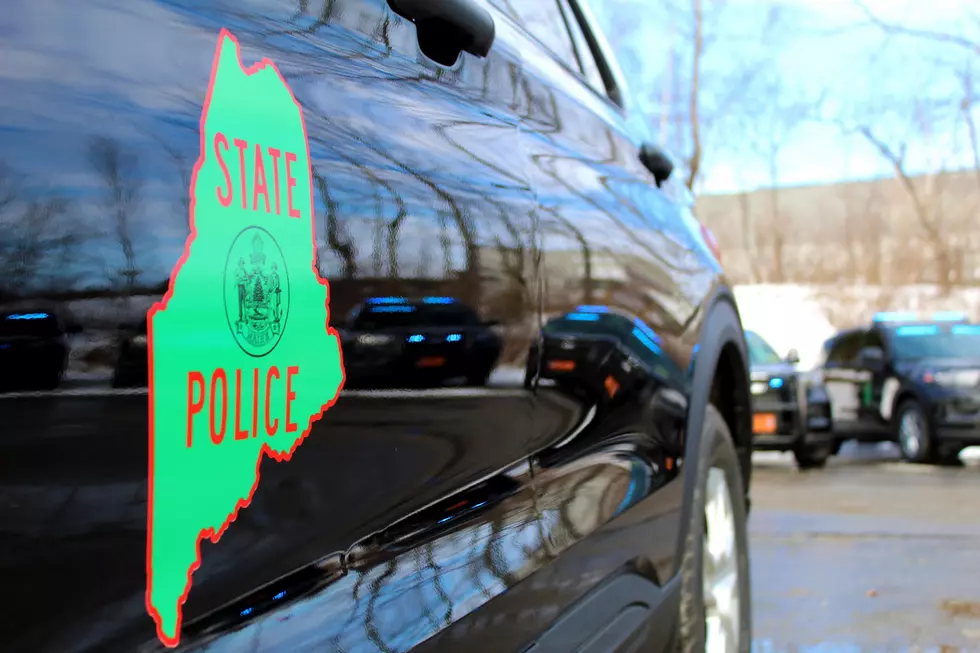 Special Anniversary Maine State Police Cruisers Hit The Road
Maine State Police - Headquarters via Facebook
Don't they look pretty!
This year, as the Maine State Police celebrate the agency's 100th anniversary, special cruisers will be out there on the road from Fort Kent to Kittery.
Each of the Maine State Police Field Troops will now include a black colored limited edition cruiser with decal markings commemorating the decals used back in the 1930s. The agency gathered all of the special cruisers together yesterday for a group photo. There are eight different Troops across Maine, which includes seven regional units and one patrolling the Maine Turnpike. Find your local regional Maine State Police Troop HERE.
Meanwhile, every Maine State Police cruiser in the state will be sporting a spiffy new orange license plate with black lettering, replicating the plates that the agency initially used when it first started out way back when in 1921, when troopers used to patrol the state's road on motorcycles. The agency began transitioning from motorcycles to cars in the 1930s.
We thank the Maine State Police for 100 years of dedicated service to the people of Maine, and wish everyone within the agency a very happy anniversary!
Enter your number to get our free mobile app
UP NEXT: See how much gasoline cost the year you started driving
More From WWMJ Ellsworth Maine