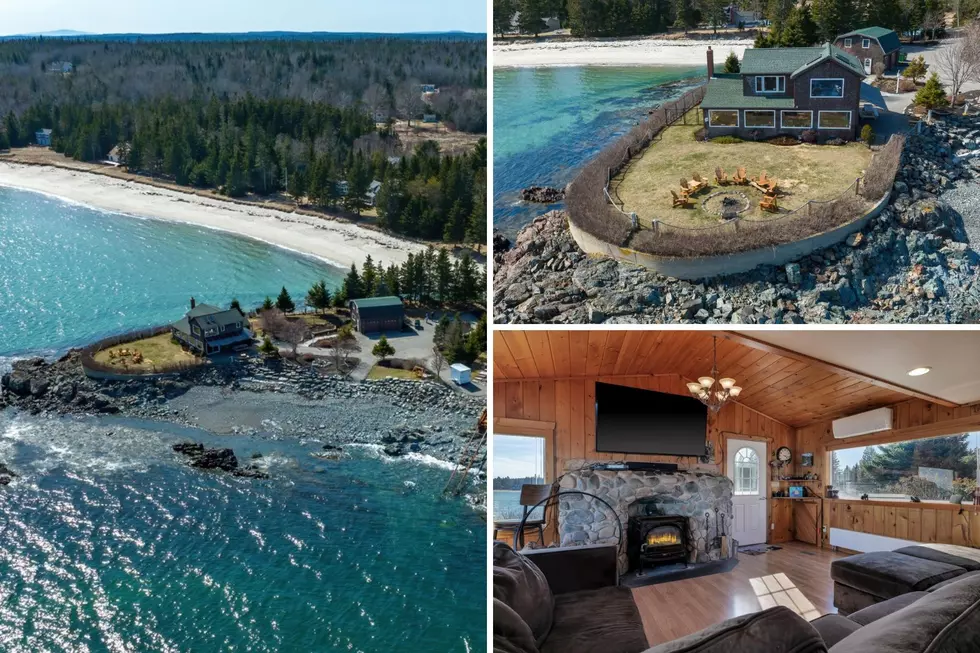 Stunning Downeast Cottage for Sale Shines With Panoramic Views and Serene Landscape
Bold Coast Properties: Canva
Downeast Maine
While we may take it for granted on the southern coast, a lot of Maine is remote. And I'm not sure there's a Mainer who minds that. Heck, even the most extroverted person can enjoy the fact that peace and serenity is just a short drive away. It's one of Maine's best qualities.
Now, imagine if you could take that remoteness and add a coastal lifestyle to it. That's exactly what happened on an area of land in Downeast Maine. And now, that property is on the market.
Coastal Maine Living
Located in the heart of Downeast Maine is the town of Jonesport. This little village sits along Chandler Bay, which means there's some pretty sweet scenery. Right smack in the middle of that beauty is a property found at the end of 70A Mary Jims Point.
This amazing property features 1 bed, 3 baths, open concept design, garage with loft guest suite, deep-water frontage, fireplace, heat pump, updated kitchen, and panoramic views of Chandler Bay and the surrounding area.
While the cottage brings a warm charm to the property, it's is unquestionably not the main star. That would be the amazing piece of land it sits on. This little peninsula that juts out into the bay is simply stunning.
Ready for your escape to the serene beauty of Downeast Maine? This incredible place is listed for $2.495 million, and represented by Bold Coast Properties. More images of this sweet spot can be seen below.
Cute Downeast Cottage with Amazing Location & Views
Looking for a Downeast Dream to become reality?
A cute cottage located on a spectacular piece of Maine's coast is on the market. Located in Jonesport, this amazing property features all the amenities and some amazing panoramic views.
The General Stores Of Downeast Maine
These are the long-time general stores that are spread throughout downeast Maine. The stores that your grandparents picked up milk, beer, and that night's dinner at. For years they had been filled with things like fly paper, clothes, beef jerky, and that morning's newspaper. Now, you stop by for that slice of breakfast pizza, a tasty fried chicken sandwich for lunch, gas,and a handful of lottery tickets.
They're an important part of Maine's heritage, and their numbers are starting to dwindle. But we still frequent them to pick up the day's necessities and to keep up on town gossip.
They may not be owned by the original owners, and they may not look the same as they did years and years ago. But that same hometown feeling is there, the minute you set foot on their wooden floors. More than likely the same wooden floors that your grandparents set foot on.
More From WWMJ Ellsworth Maine