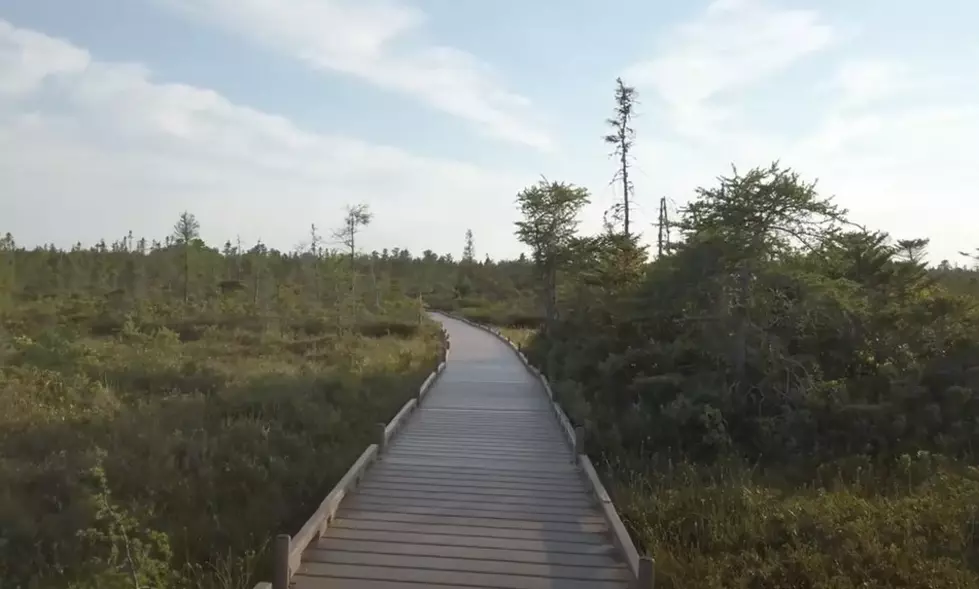 Take A Video Stroll Through The Orono Bog Walk
Pop Up Travel You Tube
Looking for a mellow spot to chill and take a walk? This is it!
The Orono Bog Boardwalk covers 600 acres. This 4,200 feet long trail is open to the public. The bog is in both the city of Bangor and the town of Orono. The bog is also partially protected as part of both the Bangor City Forest and land owned by the University of Maine. It became a National Landmark back in 1973.
This is the premier destination in the Bangor/Orono area for everyone who wants to experience the beauty and plants and animals of a Maine bog. The 1-mile boardwalk loop trail begins at the forested wetland edge in the Bangor City Forest, and after 800 feet, it crosses the Orono town line into the portion of the Orono Bog that is owned by the University of Maine.
A YouTube Channel called Pop Up Travel, recently took an afternoon walk through this little slice of heaven.
There are benches every 200 feet to take a breather, and they are located at wheelchair turnaround sections. They do stress that no dogs are allowed on the trail.
At various times throughout the yearly season, there are nature walks scheduled, that are hosted by experts in their respective fields.
The learn more about the Orono Bog Boardwalk, check out their website
There is even a book about it called "Bog Walker's Companion – A Guide to the Orono Bog Boardwalk". It is edited by Jerry R Longcore, James E. Bird, and Robert Klose.
And for the rest of August, when you order the "Riders on the Slaw" sandwich, at any Harvest Moon Deli location, 5% of all sales will go to benefit the upkeep and maintenance of the Orono Bog Walk!
Avid Hikers Rank 25 of Maine's Most Beautiful Hiking Trails
We all know Baxter State Park is picturesque, so this list looks outside of BSP.
More From WWMJ Ellsworth Maine