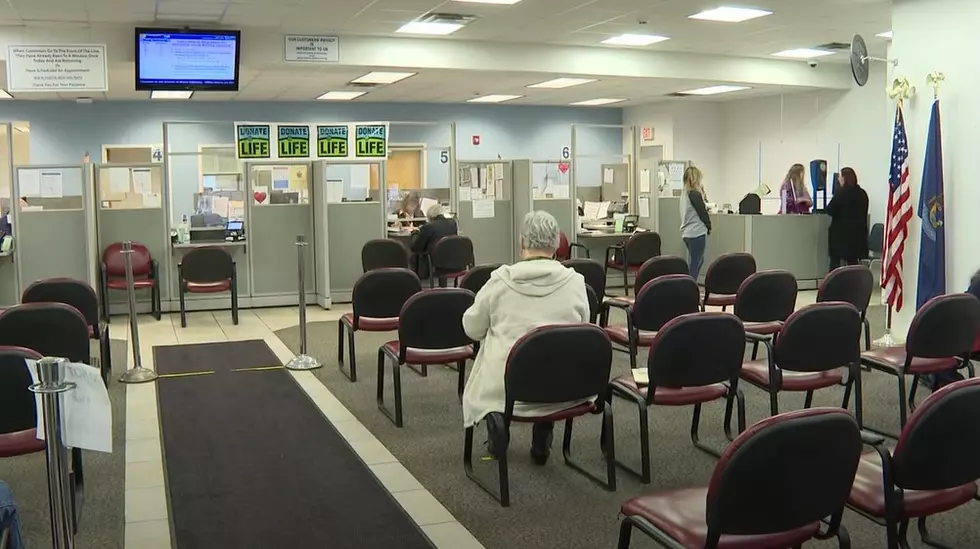 The Maine BMV Now Offers Appointments
News Center Maine YouTube
Well it's about time!
The endless hours of taking a ticket and sitting down at the Bureau of Motor Vehicles in the State of Maine are over, that is if you want to make an appointment.
As we all know, the internet has been around for awhile, so it is fairly surprising that it took so long for this to happen, because there are few things in life that are as annoying as needing to take care of some business involving your vehicle and waiting a ridiculous amount of time. It usually is a major inconvenience. Finally, FINALLY! there is a solution.
The Maine Bureau of Motor Vehicles has announced that as of Monday, October 24th, scheduling for online appointments is now live on their website
All 13 Maine motor vehicle branches across the state will now give you the option of scheduling your appointment. If you would like to make one, you can do so with little as one day of notice, or as far out as 20 days.
The new appointment system will make life a little easier for all us, by cutting down wait times, which can especially being frustrating if the only time you can get there is on your lunch hour from work.
Walk in, and online services will still be available at every location.
The Maine Bureau of Motor Vehicles has location in these towns:
Augusta
Bangor
Calais
Caribou
Ellsworth
Kennebunk
Lewiston
Portland
Rockland
Rumford
Scarborough
Springvale
Topsham
For more information check out their website. When you get there, you will notice a blue button to click to schedule an appointment.
The Ultimate Guide to Maine Specialty License Plates
More From WWMJ Ellsworth Maine