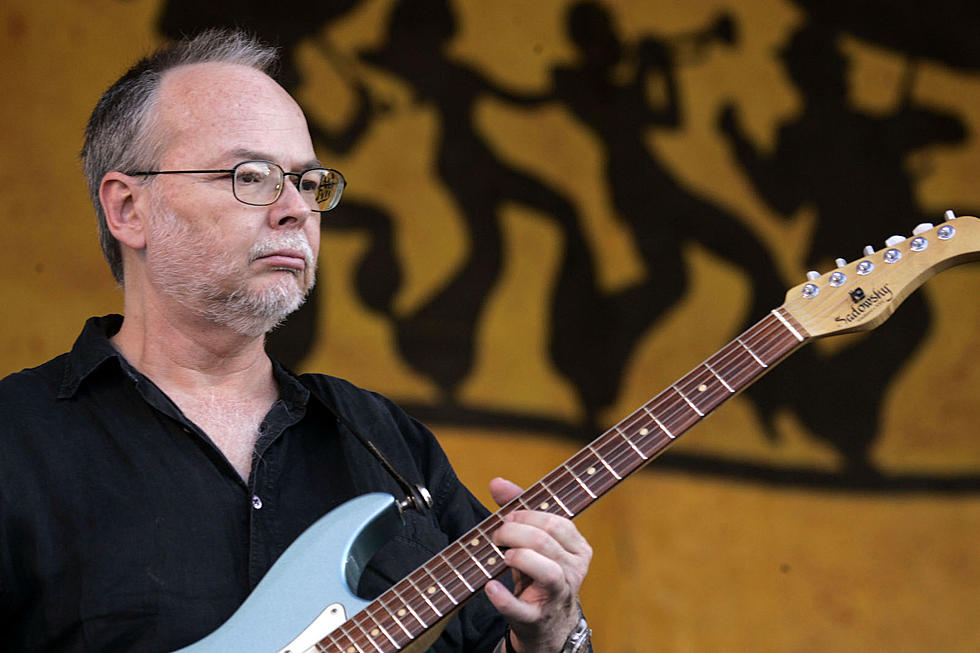 Steely Dan's Walter Becker Died of 'Extremely Aggressive' Form of Cancer
Sean Gardner, Getty Images
At the time, bandmate Donald Fagen said Becker was "recovering from a procedure and hopefully he'll be fine very soon." But Becker was actually in the midst of "an intense regimen of chemotherapy," Delia Becker wrote in a letter published by Rolling Stone. His ailment, she added, "seemed to have come out of nowhere and had spread with terrifying speed."
They fought back, and hard, but to no avail. "Walter chose an intense regimen of chemotherapy at Sloan Kettering," Delia said, but "between the cancer's aggressiveness and the overwhelming toxicity resulting from the chemotherapy treatments, Walter died less than four months after the cancer was detected."
Becker was at his New York City home, she noted, "surrounded by his family, his music, and a blustery rainstorm — one of his favorite sounds — blowing outside the window."
Delia Becker also addressed the length of time it took to confirm her husband's cancer. "Understandably, Walter wanted privacy during the course of his illness and he hoped for recovery," she explained. "He wanted to be able to return to the stage and once again perform for his fans. It's important to me, as it was to Walter, that you all know he never intended to keep anyone in the dark about his condition. He just ran out of time much sooner than any of us thought possible."
Then Delia said she had to deal with her own grief. "For me personally, his death was a devastating blow, as I know it was for many of you," she said. "I am just beginning to emerge from its heartbreaking impact."
Fagen vowed to continue forward with Steely Dan, despite the death of the band's only other regular contributor. He has since begun a string of new concert dates.
More From WWMJ Ellsworth Maine