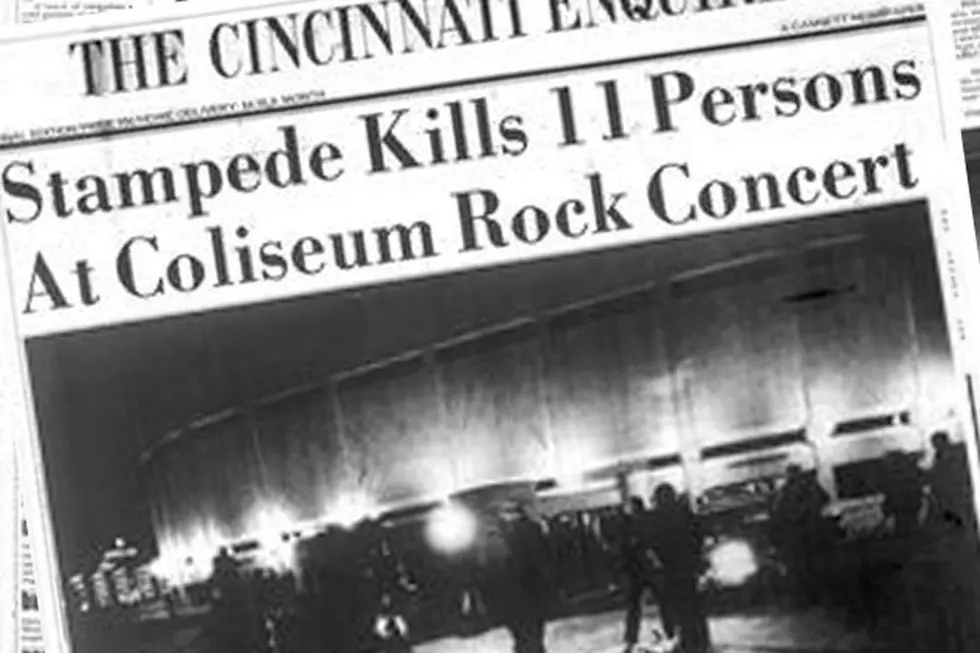 How a Cincinnati Concert by the Who Became a Tragedy
Cincinnati Enquirer
Almost a dozen fans died during a stampede at a Who concert on Dec. 3, 1979 in Cincinnati's Riverfront Coliseum. Eight others were seriously injured in the crush, which happened as concertgoers raced in before the band's show. All of those who died were between the ages of 15 and 27.
The origin of this disaster can be traced in part to the practice of general-admission seating; 7,000 ticket holders rushed to secure first-come, first-served spots at the edge of the stage. As many as 14,770 of these festival-style tickets had been sold for the Cincinnati performance at $10 each. (A little more than 3,575 reserved seats were also sold for the show.)
There were too-few doors and too-few ticket-takers to handle the sudden influx of fans. Some sources, including the local WCPO-TV station, cited drug use among the waiting throng, reporting overdoses among the crowd.
The concert went on as planned at the urging of Cincinnati's new mayor, Ken Blackwell, who feared a riot. Pete Townshend and Roger Daltrey were not told of the tragedy that had unfolded just outside until after their main set was over, according to Rolling Stone.
Watch News Coverage of the Stampede
The Who, by all accounts, were devastated: "There's no words to say what I feel," Daltrey told Cincinnati rock station WEBN. "I'm a parent as well. I've got a boy of 15, and two little girls. All I can say is: I'm sorry for what's happened." In a separate ITN news report, Townshend added: "For us, it's deeply, deeply painful, because we live off these kids. They're our bread and butter."
A similar situation had taken place at the same arena just a few years earlier, when 2,000 fans rushed the doors at an Elton John concert on Aug. 3, 1976. There had also been crowd control-related incidents during previous dates headlined by Yes and Led Zeppelin. A 1976 story in the Cincinnati Enquirer quoted fire captain James Gamm expressing concern over festival seating, saying that he feared bodies could "pile up in a major catastrophe."
First-come, first-served ticket sales would eventually be banned in Cincinnati. Almost three dozen lawsuits were filed following the December 1979 tragedy. By 1984, all of them had been settled, according to the Enquirer. No criminal charges were ever filed regarding the 11 deaths.
 
 
See the Who Among the Top 100 Albums of the '70s
You Think You Know the Who?
More From WWMJ Ellsworth Maine