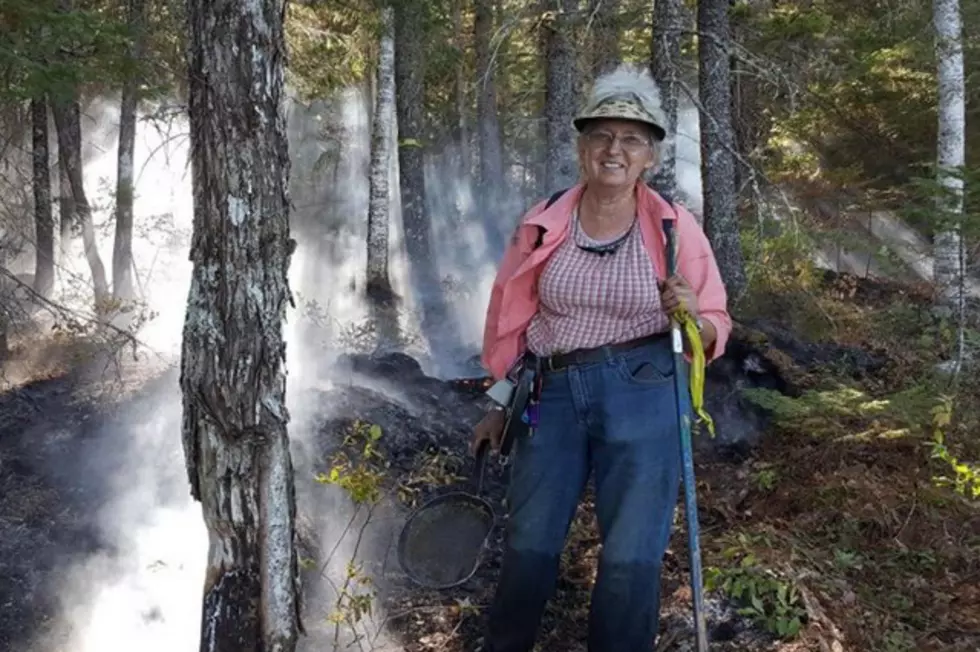 Woman Carrying Frying Pan Saves The Day, Squelches Forest Fire
Maine Forest Rangers Facebook photo
Kudos to this quick thinking hiker!
While hiking through the woods this past Friday in T22MD right outside of Beddington, Nancy Weeks came across a small forest fire that had ignited because of an unattended campfire.  Not only did this quick thinking woman call the fire in to authorities, but she grabbed her frying pan and began carrying water back and forth between the flames and Rocky Pond.
Apparently she threw enough water onto the fire to keep it under control!
Everyone from Mother Nature, Smokey the Bear, our Maine Forest Rangers, and those that live and work in the area join in saying a big THANK YOU to Nancy Weeks!
More From WWMJ Ellsworth Maine