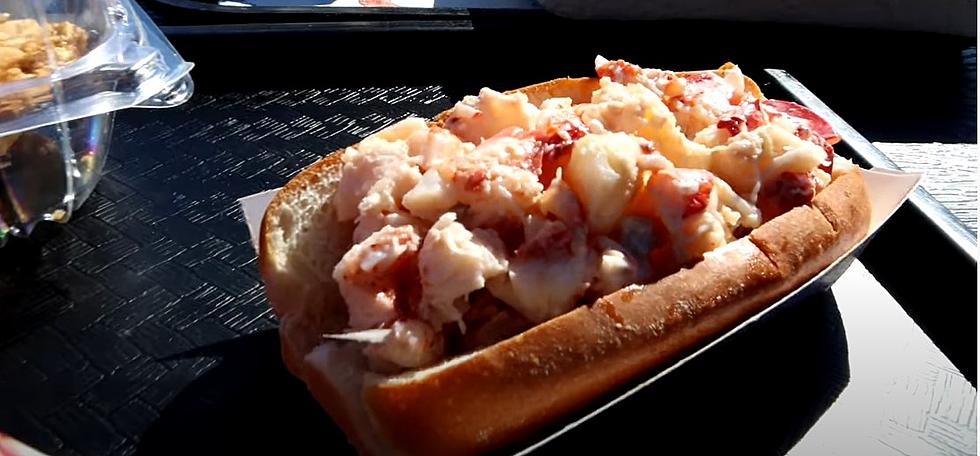 A Couple Comes To Maine In Search Of The Perfect Lobster Roll
Adam And Madalyn YouTube
If you plan on visiting the 207, we have lots of lobster for you to enjoy!
Adam and Madalyn are a couple that enjoys hitting the open road and exploring the United States and all that it has to offer, especially when it comes to eating food. They offer a lot of helpful recommendations from their travels and have a cool YouTube Channel to check out these adventures.
It's pretty amazing that people from all over the world clamor for something we probably take for granted because we live here. There are a ton of establishments that offer this tasty Maine treat, and Adam and Madalyn hit five of the best in the state, including a few right here in our neck of the woods. Hey, they don't call this place "Vacationland" for nothing.
Wharf Gallery and Grill in Corea, Travelin' Lobster, in Bar Harbor, Charlotte's Legendary Lobster Pound, in Southwest Harbor, Eagle's Nest Restaurant, in Brewer, and Jeannie's Great Maine Breakfast, in Bar Harbor, were all on the menu during their visit.
Last year, we did a poll of Eastern Maine's favorite lobster rolls. Here are the results:
#10 - Warren's Waterfront Restaurant, Bucksport
#9 - There's A Treat Take-Out, Deer Isle
#8 - Jones Lobster Company, Holden
#7 - Young's Lobster Pound, Belfast
#6 - Bagaduce Lunch, Penobscot
#5 - Friar's Brew House, Bucksport
#4 - Crosby's Drive-In, Bucksport
#3 - Eagle's Nest, Brewer
#2 - Carrier's Mainly Lobster, Bucksport
#1 - The Lobster Buoy, Bangor
It is safe to say that Adam and Madalyn had a great time visiting, so If you plan to travel to the state of Maine this summer, any of these places will give you an excellent lobster roll experience to enjoy.
25 Food Festivals of Maine
Take a tour of Maine -- while taking in what makes Maine -- in the year-round festivals offered all over the state. From great Maine seafood and fish to delicious sweet treats to those odd and unusual Maine pride products, here are 25 festivals that Mainers put on to celebrate the great things of Maine with the community.
More From WWMJ Ellsworth Maine